Business Forum: A rising tide in photonics entrepreneurship lifts all boats
Milton Chang shares a synopsis of his speech at the 2016 conference of the American Association for the Advancement of Science.
Apr 13th, 2016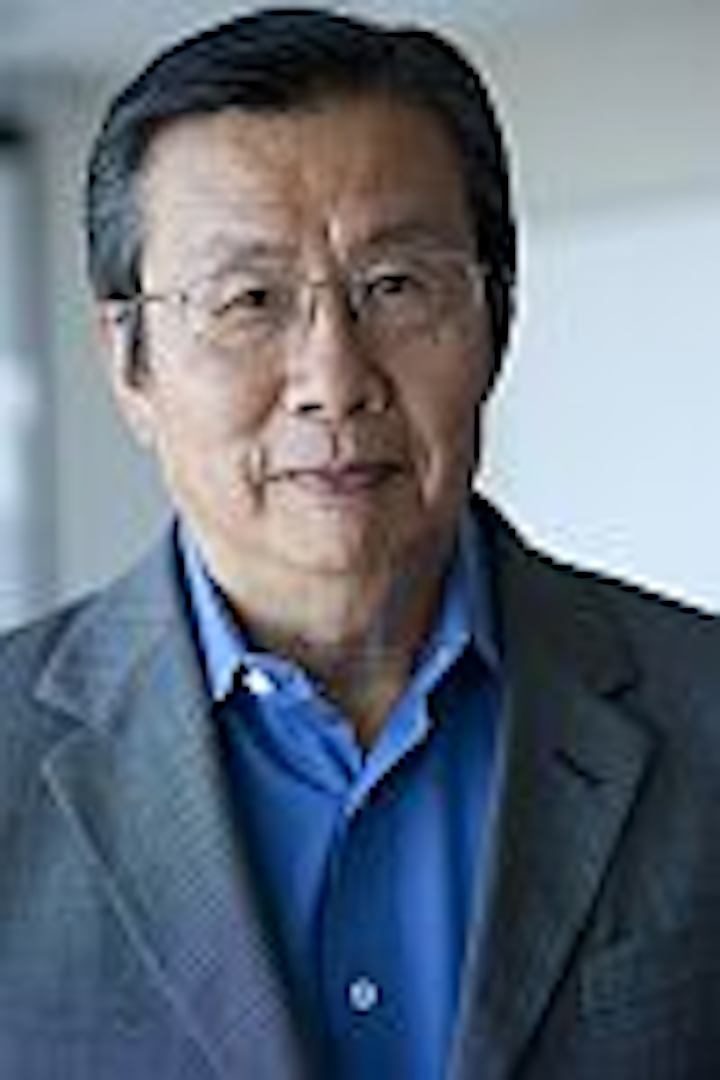 MILTON CHANG
Here, I share with you a synopsis of my speech at the annual conference of the American Association for the Advancement of Science (AAAS), held February 11-15, 2016, in Washington, DC. My assigned topic was "entrepreneurship"—I first describe a low-risk startup model and then I extrapolate.
This speech reminds me of an urban legend. The story has it that cioppino, the delicious seafood stew, was created during the Depression when rounds were made to boats that came in for the day asking for any seafood to "chip in" to the pot, hence the name. Untrue, but we can use that story to draw a parallel to our capital-starved photonic industry: we can ask universities, companies, and government agencies to work in concert to provide an ecosystem that is more conducive for startup entrepreneurs to succeed and for startup companies to get their projects close to having working prototypes.
The current startup environment
Marc Andreessen, a prominent Silicon Valley venture capitalist (VC), stated succinctly his investment criteria as "enormous market, disruptive technology, major economic impact, and a 'kick-ass' founding team." Makes sense! Actually, a more critical condition is that a startup company must have adequate financial backing or a sound financing strategy to get close to having a working prototype. VCs are risk-adverse.
Getting seed capital from VCs to start a hardware startup is no minor feat, even though close to $20 billion of venture capital was being invested in the U.S. last quarter. Only a minuscule fraction—almost none—goes into seed-stage hardware startup companies. Investors readily provide seed capital to Web 2.0 startups hoping to get into another Uber, whereas investing in a hardware company implies making a long-term commitment.
The response may very well be different if an entrepreneur has a working prototype because risk-adverse professional investors can then use that to get solid market feedback leading to analytics to better assess the market potential. This scenario means:
The entrepreneur bears full responsibility. The responsibility of whether a startup company can succeed rests squarely on the shoulders of the entrepreneur. Simply put, an entrepreneur is foolhardy to start a hardware company without business and management experience.
Be well-prepared before you start. An engineer can ease into commercialization by providing technical support to marketing and sales personnel. There is no better way to learn about entrepreneurship than to first engage in commercialization activities under the safety net of working for an established company. A logical career progression usually begins with a technical expertise, an engineering job in a growing company, and promotion to engineering manager and product line manager before taking on the responsibility to develop a new business. Regardless of your career goals, it is always beneficial to engage in commercialization activities because companies value employees who contribute directly to revenue and profits.
Start with a modest goal. One way to circumvent the difficulty of getting significant initial funding is to start small and grow organically to a size that's determined by your aspiration and tenacity. Start in a niche to serve a small group of customers who need products or services that are based on your expertise and knowledge of the industry. Most, if not all, risks associated with starting a business are minimized (if not eliminated) by starting this way. You are "in the game" once you get started—this is what we did to build Newport and New Focus.
Universities can prepare students for entrepreneurship
Universities can do more than jump on the bandwagon urging faculty and students to "take the plunge" to commercialize a university's intellectual property (IP). Instead, they can provide learning opportunities so faculty and students see entrepreneurship in its true light to proceed appropriately to improve the odds for their companies to succeed. And universities can also provide space and facilities for legitimate use to help get projects started.
Universities can provide holistic education to enable a student to find his or her identity, meaning, and purpose in life to optimize productivity. We can learn on our own and make the right choices if we are broadly exposed and are grounded in a solid philosophical foundation. Professors are also there to provide a role model for students. For that, universities will hire professors not only for their technical competencies, but also for their worldviews to expose students to more than just theories.
Universities can also make a conscious effort to engage companies to take on joint projects, to expose students to multiple industries to optimize making career choices.
Professional associations can broaden their mission
Professional societies run the risk of becoming irrelevant given that their mission and vision are largely unchanged over one hundred years, by and large as archiving and disseminating technical information even though one can find just about anything on the Web.
It is time for professional societies to fill a void, to become voices of advocacy to improve the career and financial well-being of technical professionals. The starting point could very well be to become a catalyst, or even a driving force, for all entities in our entrepreneurial ecosystem to work collaboratively to enable successful commercialization.
For example, professional societies like the IEEE Photonics Society and the OSA were successful in organizing well-attended telecommunications conferences with a financial focus that resulted in stimulating the economy of the photonics industry around the year 2000.
Companies can benefit from giving back
A company can reap direct benefits by providing training and a positive culture to energize a more capable workforce, and also indirectly by supporting and engaging universities and professional societies.
Companies can provide employee mobility to get cross-training and encourage employees to take on project management responsibilities, participate in making business and management decisions, and ultimately take on intrapreneurial responsibility to develop new businesses. Some employees would leave with this experience to engage in entrepreneurial activities. Providing these opportunities can also be structured to redefine and to invigorate an existing position.
Companies can also take a more benign stance toward startup companies to get the benefit of outside innovation instead of becoming mired in the internal politics of NIH (not-invented-here syndrome). It is capital- and time-to-market-efficient to commercialize an embryonic technology within an existing business infrastructure.
Government can stimulate commercialization
Our government has played a pivotal role in supporting the development of high-risk science and technology projects that brought us breakthrough products. It is also well-known that many startup companies have to face the "valley of death" if they are unable to get support from the private sector after contract support ends with the proclamation "the technology is proven."
An extrapolation of the practice of "dual use" can go a long way to mitigate this gap if the program managers, within reason, would see a program through beyond technical validation, but also to having a working prototype. That would enable the company to bypass the valley of death and be more likely to get investment capital to carry on to successful commercialization.
I hope this soliloquy will stimulate a dialog within our community to ultimately result in action. I encourage you to think about these suggestions and to e-mail me ([email protected]) to help me refine my understanding.
---
Intrapreneurship is a win-win
It is a self-benefit for an employee to engage in commercialization activities, and it also brings tremendous benefits to the company.
A business will grow when employees in every department think about new product possibilities and engage in new business development. And the workforce gets energized because they could get the personal satisfaction of experiencing directly the impact of their work. They are also likely to get rewarded because their contributions to revenue and profits can be directly measured.
A culture of intrapreneurship can develop naturally. Companies could encourage and enable job rotation for employees to get an overview of the business. An engineer, for example, can ease into intrapreneurship by providing customer support working alongside sales and marketing personnel. New products can be defined effectively in this operating mode because tradeoffs can be made concurrently between technical feasibility, company infrastructural capability, and customer must-haves.
An important benefit to an employee is the process by which he or she would gain the necessary experience to take on managerial positions when technical obsolescence sets in, and at any time use the deep insight of the industry and the network to provide the necessary resources to start a business.
Should the company be concerned about employees leaving? Even that can be structured to be a positive event. A departure provides an opportunity for renewal and even reinventing the business by redefining the vacant position. A company with such a reputation would have no difficult recruiting highly qualified candidates.
---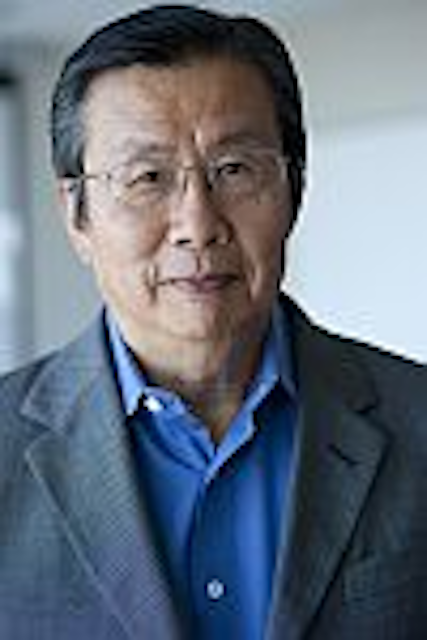 MILTON CHANG of Incubic Management was president of Newport and New Focus. He is currently director of mBio Diagnostics and Aurrion. He is a Trustee of the California Institute of Technology and has served on the SEC Advisory Committee on Small and Emerging Companies and the Visiting Committee on Advanced Technology of the National Institute of Standards and Technology, and the authoring committee of the National Academies' Optics and Photonics: Essential Technologies for Our Nation. Chang is a Fellow of IEEE, OSA, and LIA. Direct your business, management, and career questions to him at [email protected], and check out his book Toward Entrepreneurship at www.miltonchang.com.