Business Forum: Photonics communications, social media, and video - scientific information in a new media age
I interviewed Dr. Julia Majors, founder of PhraseShift, which provides photonics communications, advocacy, and media consulting.
Sep 14th, 2016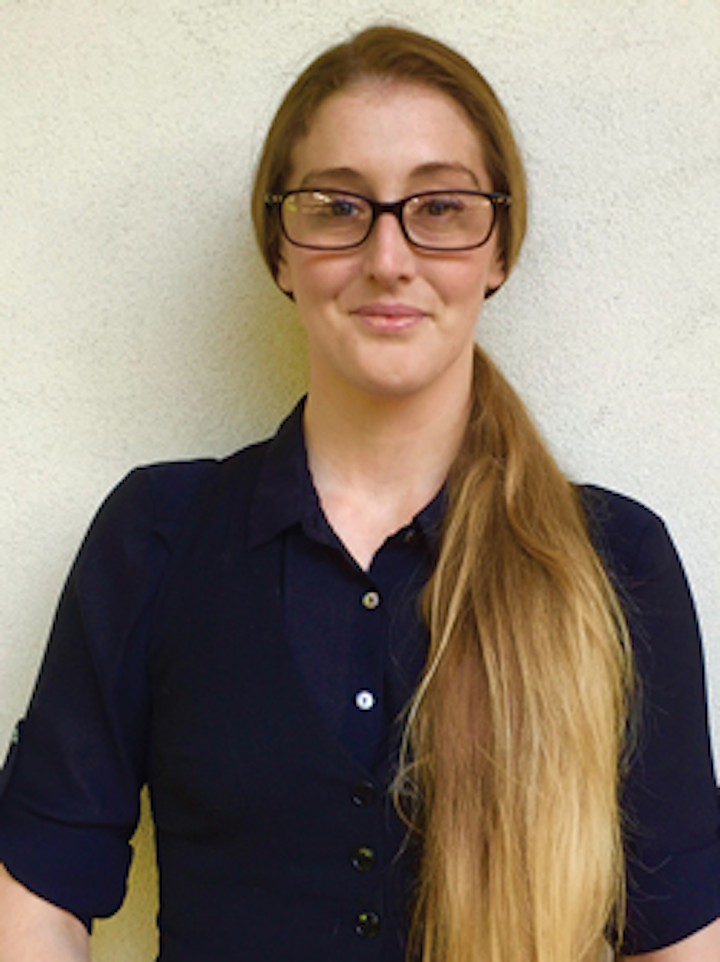 MILTON CHANG
This month, I interview Dr. Julia Majors, who introduces herself on LinkedIn as the founder of PhraseShift, LLC, which provides photonics communications, advocacy, and media consulting. She was president of the OSA student chapter at UC Irvine for four years while earning a PhD on ultrafast- and nano-photonics. Her comments may shed new light on how millennials view careers.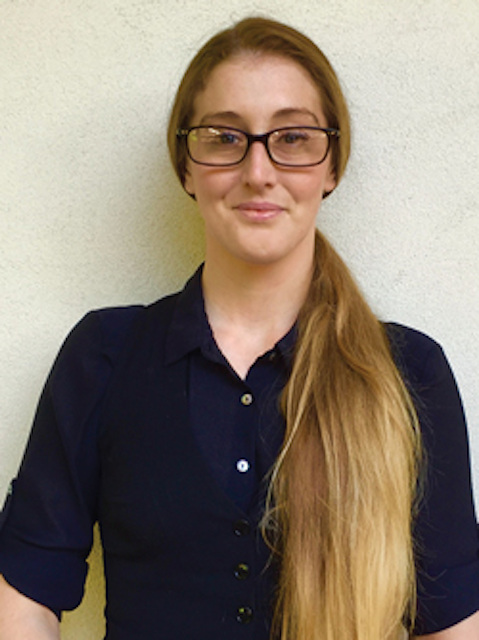 Milton Chang: Describe the services PhraseShift provides.
Julia Majors: Primarily, I'm a scientific and technical writer. I started PhraseShift (www.phraseshift.com) with the intent of providing a resource in the scientific community to help communicate scientific and technical information effectively to different audiences. But the work is expanding to take advantage of various visual media platforms.
This work combines my two most fundamental interests: learning and sharing knowledge. In a sense, the study of physics is largely a study of how to learn. What I came to appreciate through physics is the vital role that effective teaching and communication play in making scientific progress. Having the ability to explain complex ideas to many people, in many ways, not only serves as an ideal practice in learning, but also is necessary in sustaining, or preferably growing, the scientific community itself. Scientific discovery and technological advancement are only as valuable as they are comprehensible. To this end, I put more focus on gaining communication experience, and undertook a number of writing and design projects geared towards mainstream communication of science.
MC: The photonics industry can surely communicate our contribution to society more effectively. What role can social media play in photonics?
JM: Social media is a network of two-way avenues for sharing information. As an example, Twitter is the most convenient way for me to find webcast announcements and scan science headlines, thanks to the ability to create groups within the list of accounts I follow. It is an easy way to maintain relationships after connecting by some other means. Facebook and blogs, on the other hand, offer opportunities to learn more about a user, whether a person or a company.
MC: How can a typical Laser Focus World reader make the most of social networks?
JM: A big benefit of social media is the democratization of information, as well as access to knowledgeable people. And in the competitive engineering environment, the effective sharing of information is just as vital as making technological advancements. You just have to learn the functionality of each platform to filter out noise and get to the relevant information.
MC: What about businesses?
JM: Companies would reap long-term benefits by using social media to provide solutions and quality content instead of using these platforms as avenues for free advertising. Effective use of any communication platform is based on trust—messages will fall on deaf-screens without it.
MC:I also found your Periscope program interesting. You are able to explain technology concepts in ways that folks off the street can understand.
JM: Thank you. Any scientific discussion that relates to the fundamental workings of nature can be fascinating to me. I love talking about science, and I love sharing that fascination and awe at the workings of the universe. I found the Periscope mobile app an opportunity to have some fun playing the host of a science show in the modern-era's version of public-access TV. I'm sure the acting classes I took as a child helped with my presentation style, but like writing (and everything else), it's mainly a matter of practice.
I find Periscope (the Twitter-owned live, interactive broadcasting app) to be the best way to reach the general public. So much more information is conveyed through video than through text or images alone, and gives a face to the information for the audience to relate to. Viewers can type comments in the broadcast in real time, and it proved to be a great way to become better calibrated to the interests of the general public. The instant feedback made it much easier to find out what worked and what did not in terms of fostering interest in scientific discussions. I also discovered how much quicker people trust live information, especially when they can type comments and interact.
MC: I like what you do for your clients.
JM: In an entrepreneurial spirit, perhaps, I do my best to take advantage of the niche community of photonics writers and communicators. Fortunately, scientific discoveries are being made and integrated into our way of life frequently. Cultural tides also seem to be growing in support of the scientific community, producing greater demand for translations of current events. It is not necessarily hard for me to keep busy, but there are occasionally challenges as I integrate more visual tools into my portfolio, which requires extra time to learn to use new software.
MC: Any wisdom and insight on presentation, writing, and tactics on promotional pieces to share?
JM: Writing improves with practice, but I've found a key step for improvement is finding what many writers refer to as your "voice." In scientific communities especially, people often develop a "presentation mode" for giving talks or writing articles in which the goal becomes listing as many factual findings and technical applications as possible. Unfortunately, concepts are much easier to understand and remember when they are in the context of a story or a relatable experience. So when I write or give presentations, I try to have a conversation with the reader or audience. Once I started to find this voice, I felt that my writing improved greatly.
MC: You may be encouraging women to get into STEM, given that you are a PhD talking to them. No doubt this is another one of your missions in life.
JM: Encouraging more women to get into STEM fields is not a mission of mine, and I think such a simplified goal would disserve both women and the scientific community. What I strongly hope to contribute towards are efforts to change the culture of physics and the way it is presented to young students and society in a way that makes it accessible to anyone, regardless of gender. Because so few physicists are women, part of this process needs to include an increase in their exposure and accessibility to people to counterbalance any bias or stigma. I certainly do hope my use of Periscope helps in this regard.
MC: Which of your volunteering activities do you feel was most valuable?
JM: OSA and SPIE both provide funding for outreach programs, which is how our chapter started "Spectrobox." We designed and built build-your-own spectrometer kits to give out to K-12 age children. Looking back now, I see just how valuable that experience was. I took on multiple roles from writing educational material to project management. The best part, however, was seeing hundreds of kids smiling while they were learning about science.
---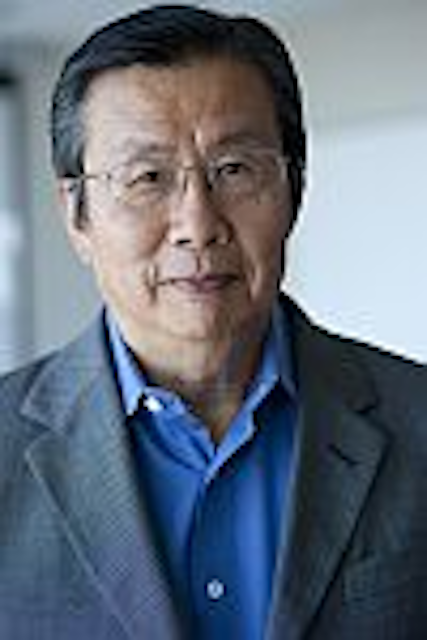 MILTON CHANG of Incubic Management was president of Newport and New Focus. He is currently director of mBio Diagnostics and Aurrion. He is a Trustee of the California Institute of Technology and has served on the SEC Advisory Committee on Small and Emerging Companies and the Visiting Committee on Advanced Technology of the National Institute of Standards and Technology, and the authoring committee of the National Academies' Optics and Photonics: Essential Technologies for Our Nation. Chang is a Fellow of IEEE, OSA, and LIA. Direct your business, management, and career questions to him at miltonchang@incubic.com, and check out his book Toward Entrepreneurship at www.miltonchang.com.