M Squared $3.5M R&D grant to accelerate quantum technology
The funding will help to accelerate M Squared's program of laser and photonics systems development, including its work in quantum technology.
Aug 1st, 2019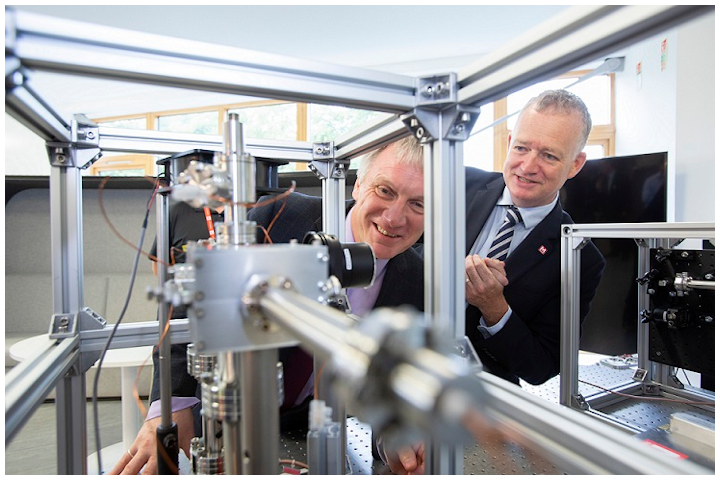 Scottish Enterprise
Scotland's national economic development agency, Scottish Enterprise, is providing a $3.5 million dollar R&D grant to support Glasgow, Scotland-based M Squared's $8.5 million dollar (7 million pound) project to accelerate its research program and help fulfill the potential of Scotland's quantum industry by enhancing its ability to compete globally. Scottish Enterprise will work closely with M Squared to help develop the wider photonics and quantum sectors in Scotland.
M Squared says its lasers enable scientific progress and power industry, helping to address some of society's greatest challenges. Its laser systems are working to realize the potential of the coming quantum age, improve healthcare, and provide the scientific understanding to help halt climate change. 
The funding will help to accelerate M Squared's program of laser and photonics systems development. This includes its work in quantum technology, where the company is developing systems to detect hidden objects and navigate our planet, in biophotonics, where it is creating systems to help detect, diagnose and treat brain disease, and in chemical sensing, where it is developing applications for detecting threats and oil and gas leaks. 
Innovation Minister Ivan McKee said, "M Squared is a company we can take great pride in--their innovation has led not only to an incredible rate of growth for the company, but also to enabling technological development in many fields including medicine, space technology and advanced manufacturing."
The company has grown to become a global leader in photonics and quantum science since it was founded in 2006. Its founder and CEO, Graeme Malcolm, was awarded an OBE in 2015 for services to Science and Innovation, and The Swan Medal from the Institute of Physics. 
M Squared exports more than 90% of its market offering and has roughly doubled in size every two years since 2012 with revenue of about 19 million pounds, with 100 employees mainly in Scotland. The company says its products have led to breakthroughs in many areas of science, including the UK's first commercially viable Quantum Accelerometer. Its customers include Nobel Prize-winning scientists, leading universities, and innovative manufacturers. The company's precision lasers provided the means for the European Space Agency project Sentinel 5P to measure pollutants such as ozone, formaldehyde, and nitrogen dioxide from space.
Founder and CEO Graeme Malcolm said, "We take great pride in our Scottish roots. Our ambition is to create the world's most important photonics and quantum technology company independently headquartered in Scotland. Our home city of Glasgow has a great tradition of science and engineering, where local companies have been developing optical technology for around 100 years. We are creating high-value jobs for graduates outside of academia, currently employing 100 staff, of which over 85% are graduates. The support of Scottish Enterprise will enable M Squared to scale its operations locally but equally continue stepping into new global markets."
SOURCE: Scottish Enterprise; https://www.scottish-enterprise-mediacentre.com/news/grant-to-fast-track-revolutionary-laser-work