ZTE ban could trigger optical communications consolidation
The United States imposed a ban on American companies selling parts and software to ZTE.
Apr 26th, 2018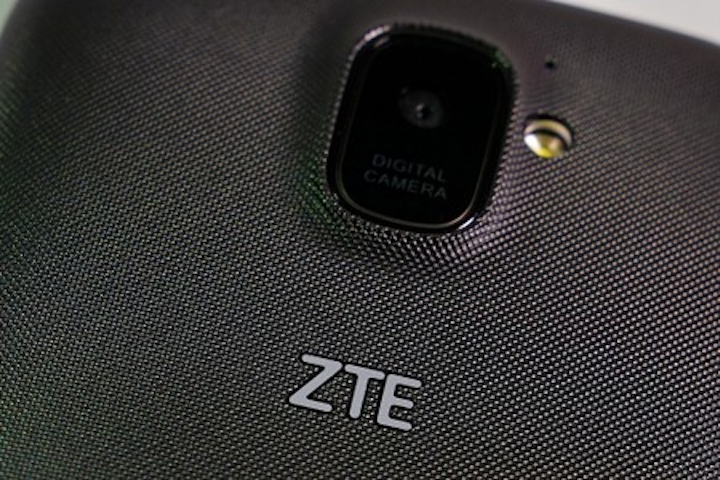 IMAGE: Telecommunications and network equipment provider ZTE of China—the reported fourth-largest supplier of smartphones in the US and dependent on US suppliers for nearly a third of its materials (especially semiconductor chips)--will not be able to purchase components and software from American companies for seven years--a ban that analysts say may trigger more consolidation in the optical communications space. (Image credit: Reuters/Carlo Allegri)
The United States imposed a ban on American companies selling parts and software to telecommunications and network equipment supplier ZTE (Shenzhen, China),for seven years, saying it had broken a settlement agreement with repeated false statements--a move that threatens to cut off the Chinese firm's supply chain.
RELATED ARTICLE: Needham says Wall Street too timid on optical communications surge
Sympathy for ZTE has swept Chinese social media while most domestic newspapers have chosen to put the lion's share of the blame for the telecom equipment maker's troubles on China's heavy reliance on foreign semiconductors.
The U.S. action comes at a time when the two countries have threatened each other with tens of billions of dollars in tariffs in recent weeks, fanning worries of a full blown trade war. In one widely circulated photograph online, an unidentified restaurant erected a banner with patriotic slogans calling for solidarity and offering ZTE employees free meals. "If it were not because of ZTE's strength and ability to represent China, it would not have been punished like this," the banner said.
A photograph purportedly showing ZTE's 76-year-old founder Hou Weigui with senior executives at a mainland airport about to catch a flight to the United States also prompted a torrent of messages of support.
The state-run Global Times said in an article this week that the move against ZTE was a strong push for China to strengthen its domestic chip industry. China's semiconductor-related imports from the United States last year came to $11 billion. China's No.2 telecoms equipment maker admitted in March 2017 to illegally shipping US technologies to banned countries including Iran and paid a record $890 million fine to settle the case.
As part of the agreement, Shenzhen-based ZTE promised to dismiss four senior employees and discipline 35 others by either reducing their bonuses or reprimanding them, but had failed to fully carry out those actions, US government officials told Reuters. The ban could be catastrophic for ZTE, the fourth-largest smartphone vendor in the United States, as it is estimated to rely on U.S. firms for nearly a third of crucial components such as chips in its products.
The sector-changing U.S. ban on selling to ZTE may go so far as to trigger consolidation in the optical components market, Northland Capital Markets says. That includes Oclaro and its soon-to-be-acquirer, Lumentum Holdings, which separately is trading at an attractive P/E multiple, analyst Tim Savageaux writes. Meanwhile, hard-hit Acacia Communications could be an accretive acquisition for someone like Finisar--sitting on $1B in cash--and might be the only way to realize value.
SOURCE: 4-traders; http://www.4-traders.com/ZTE-CORPORATION-6495034/news/ZTE-U-S-ban-on-sales-to-ZTE-triggers-patriotic-rhetoric-in-China-26383805/ and Seeking Alpha; https://seekingalpha.com/news/3346572-northland-zte-ban-trigger-optical-consolidation