Fiber-optic 'Super Cycle' boosting Nasdaq
In early October 2016, stocks are trading near session highs with the Nasdaq taking the lead due to fiber-optic and chip rallies.
Oct 11th, 2016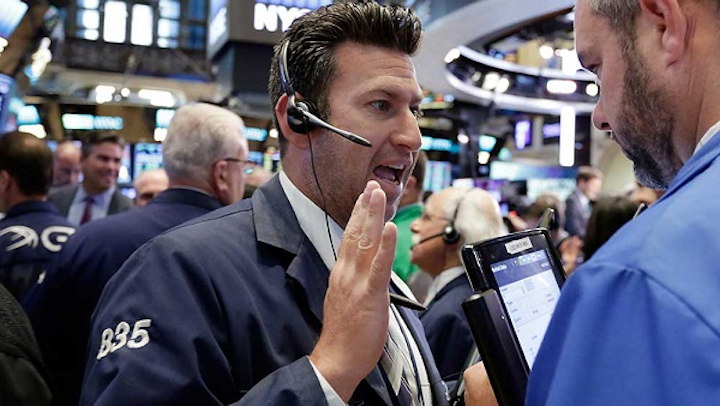 IMAGE: In early October 2016, stocks are trading near session highs with the Nasdaq taking the lead due to fiber-optic and chip rallies. (Image credit: Investor's Business Daily)
Investor's Business Daily reported that Stocks remained near session highs in early October 2016 as fiber-optic and chip stocks boosted the Nasdaq. The Nasdaq and S&P 500 rallied 0.8% as the Dow Jones industrial average rose 0.7%. In the fiber-optics space, Acacia Communicationsgapped up and surged 12% in fast trade after finding support at its 50-day moving average Tuesday. The networking tech company raised its Q3 earnings outlook for a second time in just over a week and Acacia led the IBD 50, followed by Momo, which jumped 4% to a new high in heavy volume. The Chinese social network provider surged 11%.
RELATED ARTICLE: Is a fiber optics mega-cycle in the works?
From a late August 2016 article on Nasdaq, the 14 stocks in the Telecom-Fiber Optics industry group have collectively jumped 49% from the start of July to late August 2016 as China binges on fiber-optic components to modernize its communications infrastructure, and as the U.S. races to grease the pathways delivering our Netflix and Facebook videos, search results from Google, and the data that powers companies like Apple and Amazon.
The convergence of those factors--China's overhaul, Verizon and AT&T's attempts to turbocharge U.S. fiber-optic networks to deliver 100 Gbps, and Web 2.0 companies' moves to muscle up connections between their datacenters--has left a handful of younger network gear suppliers struggling to meet demand. It has also led some analysts to believe that the industry cycle which began last year might last a bit longer than the typical two- to three-year period of booms and busts past.
During "every prior optical cycle, there has been one major driver and a couple of minor drivers," said Needham analyst Alex Henderson, who has argued that the uptrend could be a telecom industry "super cycle.""This cycle looks quite different than that in the sense that there are at least three major drivers and a couple of smaller drivers as well."
As a result, the fiber-optics group ranked No. 3 on Thursday among the 197 industries tracked by IBD, up from a No. 95 ranking six months ago. Within the group, shares of Acacia Communications,a fiber-optic components maker that went public in May, had risen 55% in August as of Friday morning, after its quarterly numbers came in well above expectations.
"It's certainly a global phenomenon that capacity just about everywhere around the world is needed from a greenfield perspective--in other words, there are places where they're just servicing for the first time true fiber backbone connectivity--and that's driving demand," Acacia CFO John Gavin said.
Stocks for other components players like Inphi, Oclaro, and NeoPhotonics have also climbed this month. Demand has been high enough that Acacia shifted its outsourced production to higher-capacity contract manufacturers, Gavin said. Companies like Finisar and 2015 IPO Lumentum have also had their inventories considerably picked over.
"While we added capacity, demand still exceeded our ability to supply during the fourth quarter," Lumentum chief executive Alan Lowe said during the company's fiscal fourth-quarter earnings call, adding that "we expect we will remain supply-limited during the first quarter." Please read more about the fiber-optic 'Super Cycle' at http://www.nasdaq.com/article/raising-the-speed-limit-on-the-last-mile-of-americas-gigabahn-cm670712#ixzz4MjlMhjC4.
SOURCES: Nasdaq http://www.nasdaq.com/article/raising-the-speed-limit-on-the-last-mile-of-americas-gigabahn-cm670712 and Investor's Business Dailyhttp://www.investors.com/market-trend/stock-market-today/stocks-near-session-highs-nasdaq-leads-as-chips-fiber-optics-rally/?yptr=yahoo