Does a fiber-laser manufacturer need its own diode fab?
This new column explores somewhat confrontational and controversial technological and business issues in photonics, presenting opinions and commentary from industry experts who weigh in on the issues under debate.
Feb 1st, 2008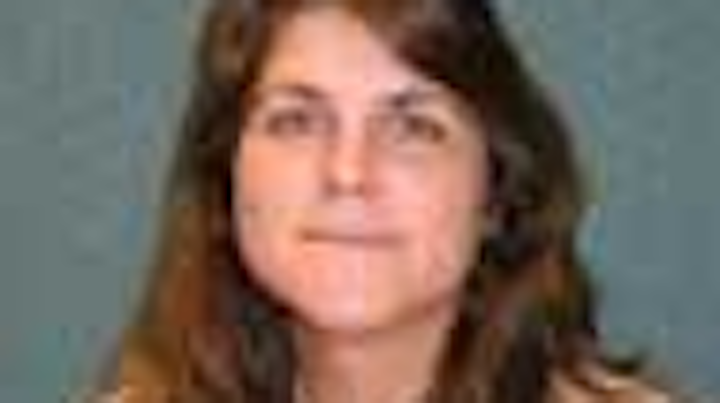 This new column explores somewhat confrontational and controversial technological and business issues in photonics, presenting opinions and commentary from industry experts who weigh in on the issues under debate. To share ideas for future columns, please contact Gail Overton at gailo@pennwell.com.
Gail Overton
At the 2006 Laser Focus World Lasers & Photonics Marketplace Seminar held in conjunction with SPIE's Photonics West, the fiber-laser forum portion of the seminar ended with a panel discussion by executives from Aculight (Bothell, WA), Nufern (East Granby, CT), SPI Lasers (Southampton, England), IPG Photonics (Oxford, MA), and NP Photonics (Tucson, AZ) which allowed questions from the audience (see www.laserfocusworld.com/articles/248409). An audience member asked the panel which company was going to stop vertically integrated IPG Photonics (Oxford, MA) from taking over the fiber-laser market, and it became clear in the debate that followed that there were two opposing opinions regarding whether a fiber-laser manufacturer must have its own laser-diode fabrication facility to be successful. A year later, I raised this issue with David Parker, president and CEO of SPI Lasers, and Bill Shiner, vice president for industrial markets at IPG Photonics.
"For SPI the issues debated here are very clear and noncontroversial. Maybe expressing that view is controversial!" says Parker. "Success depends on the market application. In the lower-average-power applications the pump lasers do not dominate the bill of materials and so other aspects such as laser performance can play a more significant role toward sales success. In the macro (multikilowatt) arena, a different business model may be more appropriate and clearly diode costs will be a determining factor."
Today, SPI Lasers concentrates in three main markets: micro (small-feature-size cutting and welding); marking (including layer removal and ablation); and medical. The product formats consist of small-footprint OEM modules at the lower average powers and industry-standard 19-in. rack systems currently up to 200 W with higher powers available in 2008.
The fiber lasers at IPG Photonics include single-mode lasers to 3 kW, Q-switched lasers with peak powers to 30 kW, and multikilowatt high-brightness lasers to 60 kW. "At the lower power levels, fiber-laser makers without a fab can sell limited quantities of lasers for applications in which price is not a big consideration, or can sell with low or no margins," says Shiner. "But for higher volumes and when competing against nonfiber technologies, a captive fab is critical to success. At the mid- to high-power levels, having a captive fab is critical because of price."
While it would appear that Shiner agrees with Parker on the low- versus high-power issue, he notes, "Even those companies focused on the lower-power fiber-laser product range (where average selling price per watt of output power is higher) appear to be finding it difficult to make a gross profit given their cost base. IPG has consistently improved the yield, the power output per diode, and the quality of its diodes, thereby reducing the cost per watt while improving reliability."
IPG started offering its fiber-optic devices in 1990. The company is vertically integrated, including production of single-emitter diodes, over 300 specialty fibers, glass used in the fiber manufacture, as well as all of the various optical combiners and optical components utilized in the manufacture of the products. "IPG believes it is essential for fiber-laser makers to manufacture their own diodes because of two critical concerns: performance and cost," says Shiner. "We subject our single-emitter diodes to extensive long-term testing and prequalification to ensure that the final products meet the long-term operating objectives. By substantially reducing its internal cost of diodes as compared to merchant vendors, not only has IPG been able to compete with conventional laser technologies by reducing the average selling price of fiber lasers to make them cost competitive, IPG has been able to do so while realizing improvements in gross profit margin."
SPI Lasers produced its first industrial-grade fiber laser in 2004 and is a performance leader in many aspects, such as stability and modulation rate. Like IPG, SPI owns most of its "optical technology" with its in-house manufactured fiber and coupling technology supported by a portfolio of intellectual property with many of its granted patents, such as GTWave, a method for volume and power scaling. But unlike IPG, SPI has strategic alliances with pump-laser manufacturers in lieu of having its own fab. "If a strategic investor adds to the ability to deliver advantage to our customers then they have a role. Our view of the marking and micro sectors today is that the focus should be less on the product technology and more on giving our customers an advantage enabling them to win and grow."
Clearly, SPI cites the performance advantages of fiber lasers as the key to market success, paying less attention to the sourcing of the diodes. "Fiber and the ability to couple the pump power is the absolute key," Parker says. "SPI believes it essentially owns the master technology and intellectual property in this arena. GTWave offers a reliable and scalable solution, while other techniques have limitations in both performance and ease of implementation. End pumping has many limitations in our opinion." Parker adds, "It is also absolutely critical to have efficient non-photo-darkening active fiber if you wish to be world class."
IPG and SPI agree that the quality of the active fiber, the diode-coupling scheme, the combining and coupling devices, and having nondarkening glass for all components are all factors that are crucial to market success. Shiner goes on to say, "Without a doubt, single-emitter diodes are the preferred pump source." We will leave the single emitter versus diode bar debate alone for now, considering that telecom erbium-doped fiber amplifiers and traffic lights are just a few of the industrial products that support the single-emitter argument.
To some fiber-laser manufacturers, whether you have your own laser-diode fab continues to be a nonissue. "There is no internal debate regarding owning a diode fab, it is simply not seen as relevant with the areas SPI is focused upon," concludes David Parker. However, Bill Shiner carries on the debate by saying, "A comparison of the financial results of the makers of fiber lasers will demonstrate how, with its own fab, IPG was able to decrease average selling prices at all power levels in 2005 and the early part of 2006, while increasing profitability and maintaining double-digit sales growth for the last several years."
It will be interesting to follow the progress (and review the company balance sheets) of the major fiber-laser manufacturers as this debate continues to unfold.
Click here to enlarge image
Tell us what you think about this article. Send an e-mail to LFWFeedback@pennwell.com.