Ultrafast makes its move
Ultrafast lasers have long been "confined to a sleepy corner of the laser market and reserved for the most exotic R&D applications," says Tom Hausken of Strategies Unlimited in this month's Marketwatch
Oct 1st, 2008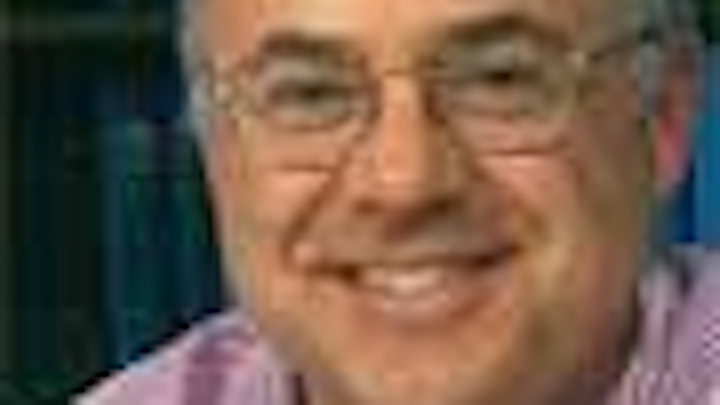 Ultrafast lasers have long been "confined to a sleepy corner of the laser market and reserved for the most exotic R&D applications," says Tom Hausken of Strategies Unlimited in this month's Marketwatch (see p. 60). But that corner is gradually waking up as these systems move beyond the R&D lab. Researchers from Robert Bosch (www.bosch.com) and its subsidiary Bosch Rexroth recently were awarded the Berthold Leibinger Foundation's Innovation Prize (see www.leibinger-stiftung.de) for their introduction of ultrashort-pulse-based precision micromachining to large-scale production—underscoring the continuing advance of ultrafast systems into the "real world"z of commercial applications. The new machining technology was initially applied in 2007 to the production of emission sensors at the Bosch plant in Bamberg, Germany, and is now being used in the mass production of cutting-edge "eco-friendly" diesel injection systems.
This "ultrafast awakening" is being spurred in part by rapid improvements in femtosecond fiber lasers that are much more compact, user friendly, and cost competitive than traditional Ti:sapphire-based systems. Total sales of ultrafast lasers were $260 million in 2007 and the market growth rate is "healthy," according to Hausken. Emerging applications for ultrashort pulses—from writing waveguides and gratings to performing surgery inside living cells—are highlighted this month by contributing editor Jeff Hecht in his "Photonic Frontiers" feature (see p. 71). And for readers wanting to dig even deeper into ultrafast technology fundamentals, Hecht hosts a "Fundamentals of Photonics" webcast on this topic that's available at www.laserfocusworld.com/webcasts/index.html.
The evolution of fiber-laser sources continues at an increasing rate as their potential is recognized in various arenas. Advances in high-brightness-diode pump technology have facilitated power scaling, for instance (see www.laserfocusworld.com/articles/339228). And novel fiber materials, dopants, and design architectures are enabling an increasing range of emission wavelengths (see p. 78). Meanwhile their robustness makes fiber lasers an attractive industrial tool so they are gradually being adopted in some laser-based manufacturing applications (see p. 90).
Click here to enlarge image
Stephen G. Anderson
Associate Publisher/Editor in Chief
stevega@pennwell.com