Skyrobot's headworn portable display uses longwave-infrared camera by FLIR Systems
Weighing 285 g, the IoT-capable headset shoots thermal video at up to 60 frames per second.
Jul 25th, 2017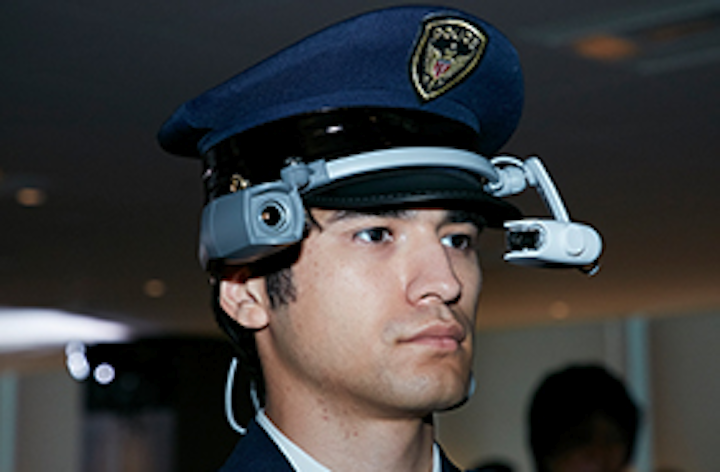 (Image: Skyrobot)
Skyrobot (Kurami, Japan) has unveiled a lightweight goggle-type Internet of Things (IoT)-capable headworn infrared-camera-equipped display. Called the "Sky Scouter IR," the headset produces video at 720p (1280 x 720 pixels) resolution through a monocular display for the left eye.
The Sky Scouter IR uses a lightweight (7.5 g) ultracompact (4.9 cm3) longwave-infrared (LWIR) camera called the Boson, which is produced by FLIR Systems (Wilsonville, OR). The camera can shoot images at 9 to 60 frames per second. The camera is mounted on the right side of the headset.
The company says that, due to the headset's light weight (285 g), the user experiences little fatigue. Applications include crime prevention, equipment inspection, home investigations, victim investigations, searches for victims, disaster relief, and so on. The Boson camera allows the temperature of objects in the field of view to be monitored if desired.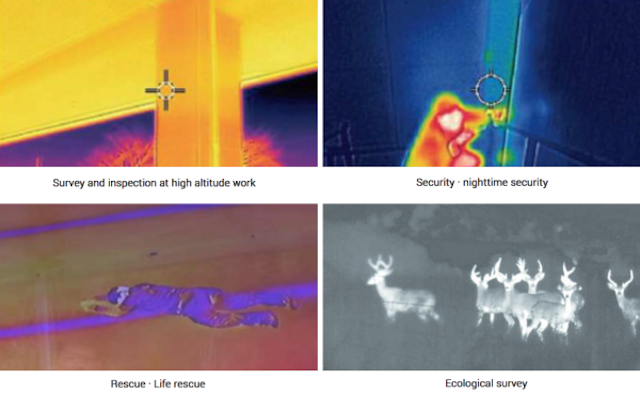 Thermal images taken by the Sky Scouter IR. (Images: Skyrobot)
Also included is a stick PC with Windows 10 and a fingertip clicker device, both as parts of the set.
Skyrobot's main business is the production of drones that contain IR or other cameras for use in security, search and rescue, construction, shipyards, road maintenance, and other applications.