Thermal image sensor maker ULIS doubles R&D spending, marks 15 years of 20% growth rate
The company generated €61.5M ($69.3M) in sales in 2016.
Jun 14th, 2017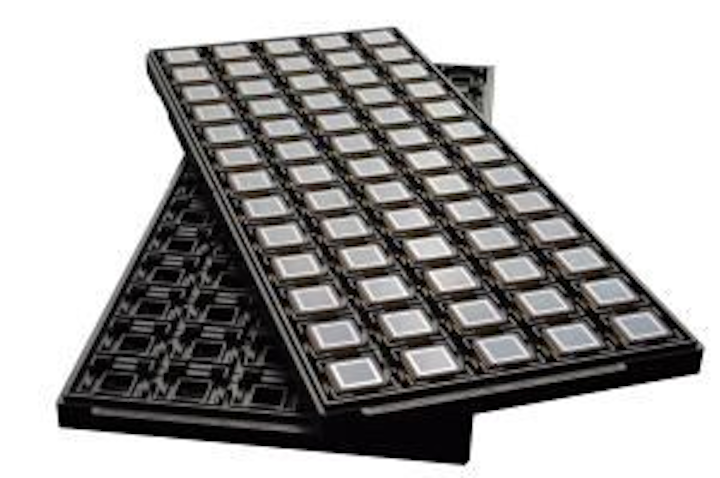 ULIS (Veurey-Vorioze, France), a manufacturer of thermal image sensors, will significantly increase its R&D spending for 2017 to reach €15M ($16.8M). The company generated €61.5M ($69.3M) in sales in 2016, a rise of nearly 30% compared to 2015. Buoyed by the spurt in additional growth and market changes, ULIS' new level of R&D investment will represent 20% of its annual sales. Previously, the company pledged 10% of its annual revenue to R&D.
The goal of this increase is to further simplify access to thermal imaging within growing smart building, automotive and consumer electronics markets by making the key component--the thermal sensor--more compact, more affordable, easier to integrate and available in mass volumes. As applications of thermal imaging become increasingly diversified, attracting new players worldwide, ULIS deems this investment necessary to sustain the pace of market developments and further advance its market lead. ULIS, which is a subsidiary of Sofradir, exports 97% of its products.
The company says it will accelerate the design of models and features better adapted to system maker and end-user needs in new markets (leisure equipment, smart buildings, driving assistance for cars with or without drivers, etc.). It will pursue development of disruptive technologies that reach new heights in performance of thermal image sensors for clients in traditional markets, for example defense and security. The company will also commence 24/7 non-stop production to meet new demands for mass volume.
"ULIS is happy to mark its 15th anniversary with an even stronger commitment to democratizing thermal image sensors, making them available and affordable for all," said Jean-François Delepau, managing director of ULIS. Since its founding in 2002 as a spin-off from CEA-Leti, ULIS says it has become the second largest producer of thermal image sensors (microbolometers) for defense, surveillance, thermography, firefighting, outdoor leisure and automotive markets in the world. It now employs 200. And has averaged 20% growth per year since inception.
Source: ULIS