New DoD, AIM Photonics partnership to create sensors for photonic systems
Photonic sensors will be developed for environmental monitoring, disease diagnosis, chemical and biological weapons detection, and food safety.
Mar 30th, 2017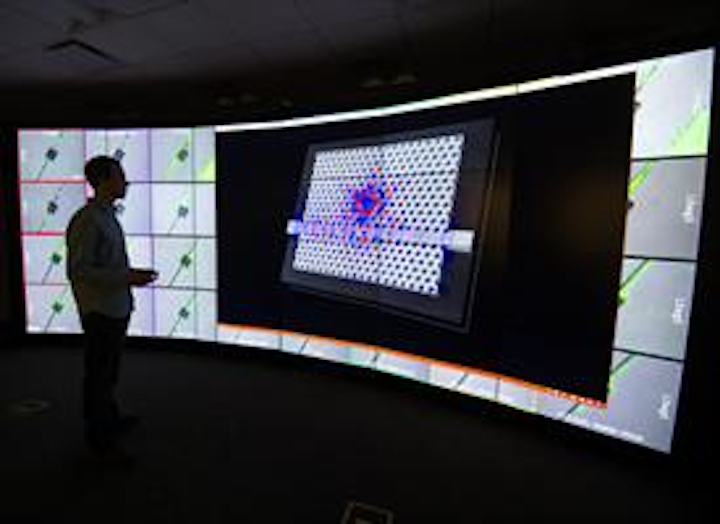 The U.S. Department of Defense (DoD) will fund researchers developing photonic sensors for applications such as environmental monitoring, disease diagnosis, chemical and biological weapons detection, and food safety. The $900,000 project will be supported by $1.41 million in funds from the American Institute for Manufacturing Integrated Photonics (AIM Photonics) industrial members led by the University of Rochester. The consortium includes the U.S. Army, U.S. Navy Research Lab, Ortho-Clinical Diagnostics, Analog Photonics, the University of Tulsa, PhoeniX, the University of California-Santa Barbara, and OndaVia.
"Sensors represent the interface between the real world and data," said Ben Miller, the principal investigator of the project. "Developing a universal set of protocols to design, manufacture, modify, and integrate sensors into photonics systems will not only advance this technology, but also present a tremendous economic opportunity—integrated photonics sensors represent a large and rapidly growing market, potentially reaching more than $15 billion globally by 2020."
Miller is a professor in the University of Rochester Departments of Dermatology and Biomedical Engineering and the Institute of Optics. He is also the academic lead of the AIM Photonics Sensors Key Technology Manufacturing Area. The project will focus on developing manufacturing blueprints for photonics-based transducers—the part of the sensor that interacts with what is being detected so that these components can be mixed and matched by manufacturers to build systems that identify a wide range of chemical or biological targets.
The project will involve close collaboration between government, academic, and industry researchers and engineers. The work to model, design, and fabricate the sensor components will be performed at the new AIM Photonics Testing, Assembly, and Packaging facility at Eastman Business Park in Rochester, the University of Rochester Medical Center, and SUNY Polytechnic Institute.