Qioptiq wins $100M UK defense contract for surveillance and targeting
UK Minister Harriett Baldwin announced the award of a $100 million STAS contract to Qioptiq.
Mar 23rd, 2017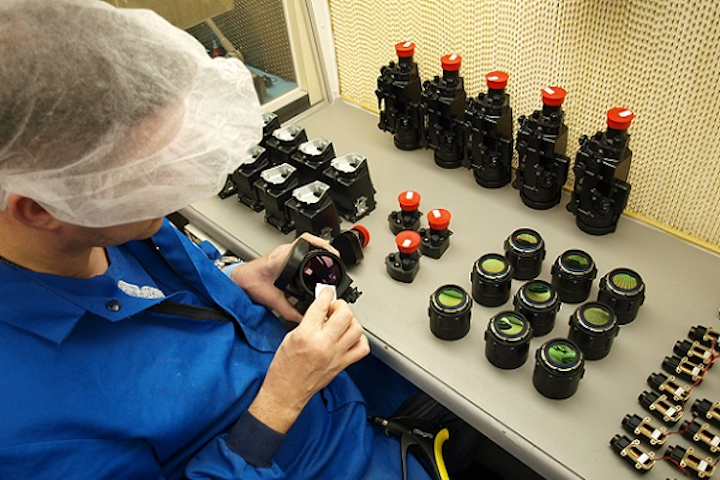 IMAGE: Optical components and systems from Qioptiq will be supplied to the UK Ministry of Defence to satisfy a $100 million dollar contract. (Image credit: Qioptiq)
UK Minister Harriett Baldwin announced the award of a $100 million Surveillance and Target Acquisition – Support (STAS) contract to Qioptiq (St Asaph, Wales), an Excelitas Technologies company. The STAS award allows the St Asaph Site to provide support for surveillance and targeting equipment (including night vision equipment) to the UK Armed Forces over the next six years.
RELATED ARTICLE: Excelitas signs definitive agreement to acquire Qioptiq
The contract has options for an additional five years of support which would increase the contract by a further $ 84 million. The Welsh Government will continue to play a pivotal role in supporting the contract by investing £2.5m (about $3.12 million dollars) in a new purpose-designed facility for the STAS contract adjacent to the main company site in North Wales.
Peter White, managing director of St Asaph and VP Land Business said, "We are delighted that we have received this major contract from UK MOD to support equipment vital to the safety of our soldiers in front line operations. The support from Welsh Government and the hard work, capability and commitment of our employees were the key factors in our success. We look forward to continuing the successful relationship we have with UK MoD and supporting our troops with this important contract."
Doug Benner, Excelitas executive VP Defense and Aerospace, said, "It is an honor to be selected for the STAS contract. We appreciate the confidence the UK MoD has placed in us. This selection will allow us to continue the mission of ensuring STA equipment is available to the End User when needed. Whether serving defense ministries around the world or meeting the critical requirements of the world's largest defense prime contractors, Excelitas' Defense and Aerospace is 'Keeping our Troops Safe' with the best technology/products/services."
The contract covers equipment used across the UK Armed Forces delivering capability to all three front line commands. CEO of the MoD's Defense Equipment and Support organization, Tony Douglas, said, "Crucially, the STAS contract, will deliver improved support to Her Majesty's Armed Forces."
SOURCE: Excelitas Technologies; http://www.excelitas.com/Pages/News_Events/Press_Release_3_20_2017.aspx