Microtech and TeraSense partner to develop full terahertz imaging systems
Microtech Instruments and TeraSense are combining their efforts in promoting terahertz imaging systems.

Feb 25th, 2016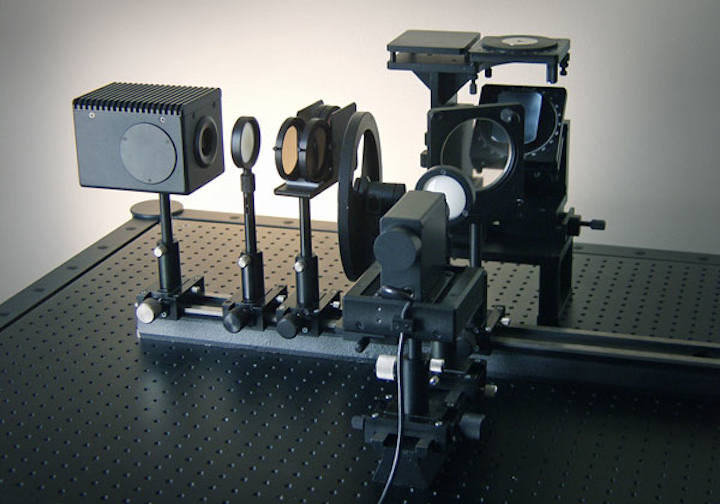 IMAGE: Microtech and TeraSense are partnering to offer complete terahertz imaging systems, leveraging their separate source and camera expertise (Image credit: Microtech Instruments)
Microtech Instruments (Eugene, OR) and TeraSense Group (San Jose, CA) are combining their efforts in promoting terahertz imaging systems for research and industrial applications.
RELATED ARTICLE: Terahertz parametric oscillator enables sensitive imaging
High-power terahertz sources from Microtech and terahertz cameras developed by TeraSense are being paired to enable cost-effective solutions for video-rate imaging in the frequency range of 0.1-0.7 THz. Microtech will also demonstrate solutions for imaging at frequencies up to 1.5 THz, including Raster Scan and new video-rate T-Vision systems. Raster Scan systems consist of high power BWO sources with Golay Cell detectors and offer very high dynamic range. T-Vision imaging is based on the TPO, a high-power optically generated terahertz sources that uses frequency up-conversion for imaging.
Microtech is also announcing a promotional offering of free terahertz cameras and other imaging setups with the purchase of a high-power terahertz source.
"The high cost of THz products is often a burden for new researchers entering this field," says Patrick Tekavec, vice president at Microtech. "Microtech was serving the global THz research community since 1996. Offering free THz cameras is the first in a series of promotions planned ahead of celebrating the 20th anniversary of the company in September 2016."

SOURCE: Microtech Instruments; http://mtinstruments.com