Graphene-based room-temperature thermal-imaging system spots human heat signatures
Small, flexible, low-cost IR vision systems could be the result.
Nov 5th, 2015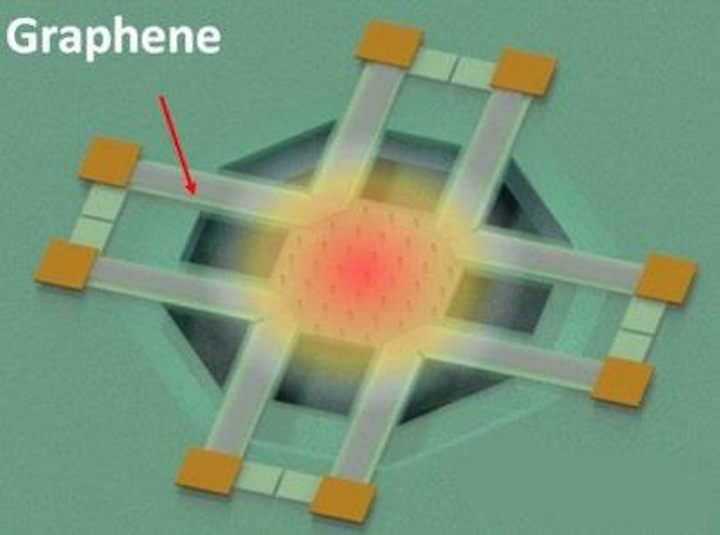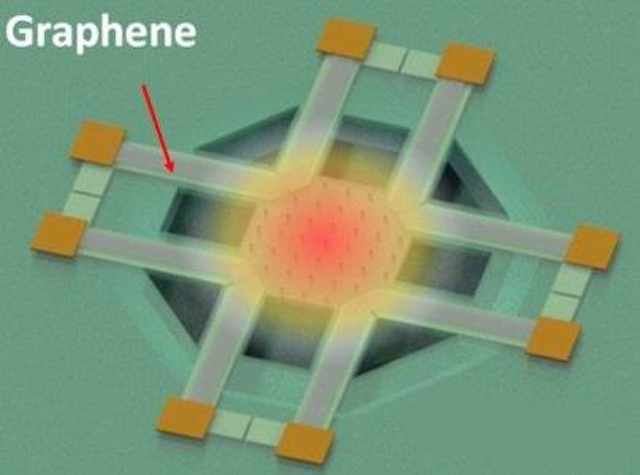 A thermal IR sensor is made out of graphene on a silicon nitride membrane. (Credit: American Chemical Society)
Researchers at Massachusetts Institute of Technology and Harvard University (both in Cambridge, MA), the University of California, Riverside (Riverside, CA), and the Army Research Laboratory (Adelphi, MA) have experimentally demoed a graphene-based thermal imager that could lead to a flexible, transparent, and low-cost commercial infrared vision system.1 The noise-equivalent temperature difference of the device was less than 100 mK.
Tomás Palacios, Pablo Jarillo-Herrero, and colleagues integrated graphene photothermoelectric detectors with micromachined silicon nitride (SiN) membranes to make their device. Testing showed it could be used to detect a person's heat signature at room temperature without cryogenic cooling. The researchers say that a thermal sensor could be based on a single layer of graphene (no SiN), which would make it transparent and flexible. Also, manufacturing could be simplified, which would bring costs down.
Source: http://www.acs.org/content/acs/en/pressroom/presspacs/2015/acs-presspac-november-4-2015/graphene-could-take-night-vision-technology-beyond-predator.html
REFERENCE:
1. Allen L. Hsu et al., Nano Letters (2015); doi: 10.1021/acs.nanolett.5b01755