Manufactorers' Product Showcase
Sydor Instruments has introduced a new, compact x-ray digital camera capable of operating completely in vacuum.
Jan 1st, 2009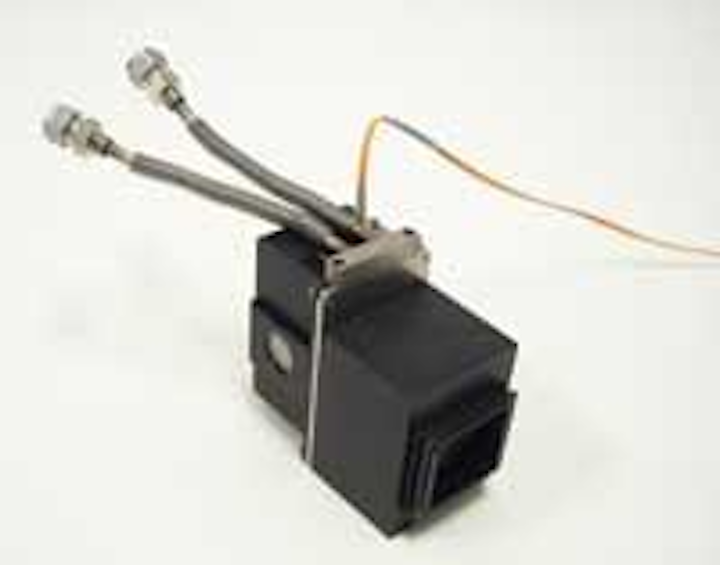 Sydor Instruments Vacuum X-Ray CCD Camera
Sydor Instruments has introduced a new, compact x-ray digital camera capable of operating completely in vacuum. The camera utilizes a 16MP sensor with 9 micron pixels for the highest resolution in the most demanding scientific applications. With flexible binning and ROI readouts, the Sydor x-ray camera is capable of performing in many different applications such as plasma physics, deep UV lithography, x-ray microscopy, and x-ray spectroscopy. Unique features include thermo-electric cooling down to -10° C, fiber optic communication link for low noise operation, and sensitivity from x-ray/uv to optical wavelengths. A fully digital output with on-board A/D limits interference from external noise. The camera also has a 100% fill factor for maximum collection efficiency.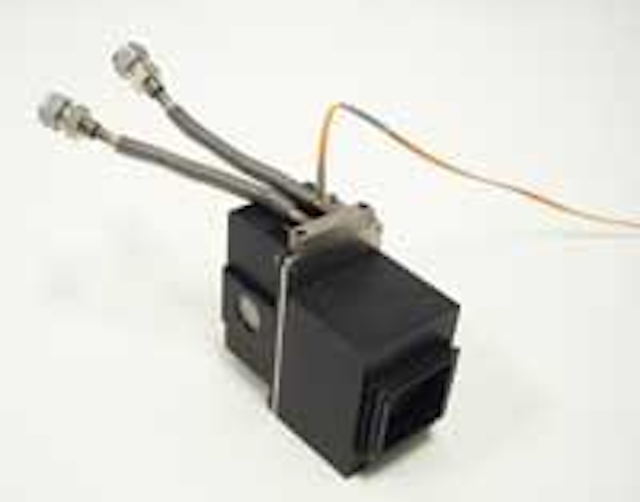 Click here to enlarge image
585-278-1168 • www.sydorinstruments.com
Power without Sacrifice:
With up to 16 kW of power, the new generation TruDisk lasers offer unprecedented performance with up to 30% wall plug efficiency in a dramatically reduced footprint. Real time power feedback control and a BPP of 2 to 8 mm-mrad guarantees high beam quality and reliable power. A unique modular design allows the laser to be serviced onsite without interrupting production. Insensitive to back reflections, materials such as copper or aluminum can be processed without risk of laser failure. With approximately 500 TruDisk lasers installed worldwide, disk laser technology continues to prove itself in industrial production environments.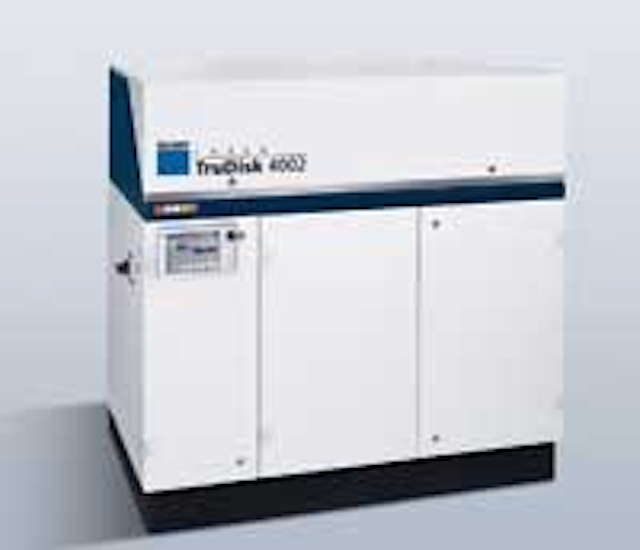 Click here to enlarge image
Phone: 734-454-7200 • E-mail: oeminfo@us.trumpf.com
www.us.trumpf.com
Sydor Comb Generator
Sydor Instruments brings you the new compact comb generator: the alternative to large, costly, table top laser systems currently on the market. The ultrafast, VCSEL, optical comb generator delivers 60ps pulses in an ultra-small package for UV, Visible, or IR pulses on the order of several GHz. For use in a variety of diagnostic applications in energetics, detonics, and radiography the comb generator is ideal for accurate, time base calibration of electro-optic instrumentation, sensors, detectors, and streak cameras. Sydor Instruments designs and builds custom configurations that are tailored to your unique application. For more informa-tion contact us: 585-278-1168 or www.sydorinstruments.com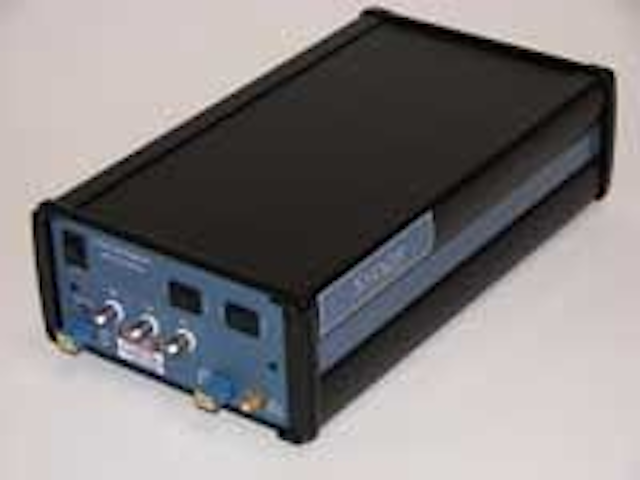 Click here to enlarge image
585-278-1168 • www.sydorinstruments.com
Deep UV from the Maya2000 Pro
The new Maya2000 Pro spectrometer from Ocean Optics is the perfect solution for applications that demand low light-level, UV sensitive operation. This back-thinned, 2D FFT-CCD, uncooled instrument offers greater than 90% quantum efficiency, high dynamic range and UV response as low as 180 nm and lower. The Maya2000 Pro features a USB 2.0 interface and low-noise electronics. Plus, you can choose from 14 grating options and a variety of slits from 5 to 200 µm to make your Maya2000 Pro a customized solution for your application. For deep UV and high quantum efficiency, there's nothing quite like the Maya2000 Pro.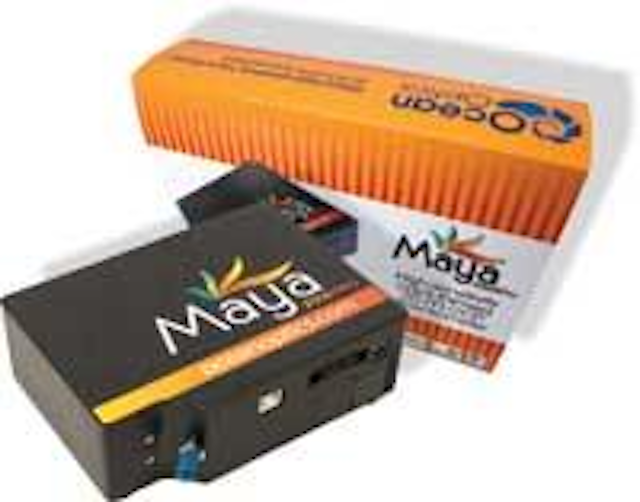 Click here to enlarge image
Ocean Optics World Headquarters
www.oceanoptics.com • info@oceanoptics.com
+1 727-733-2447 • +1 727-733-3962 Fax
http://www.oceanoptics.com/Products/maya.asp
Affordable Quality Optics
Anchor Optics is announcing new low pricing on its top three products: Commercial-Grade Achromats, PCX Lenses, and Right-Angle Prisms. The 2008 catalog features commercial-grade optics with top-of-the-line quality, making them ideal for industrial, research and education customers. All products are in stock, available for immediate delivery and backed by excellent customer service. Anchor Optics also supplies a complete line of experimental optics perfect for prototyping applications.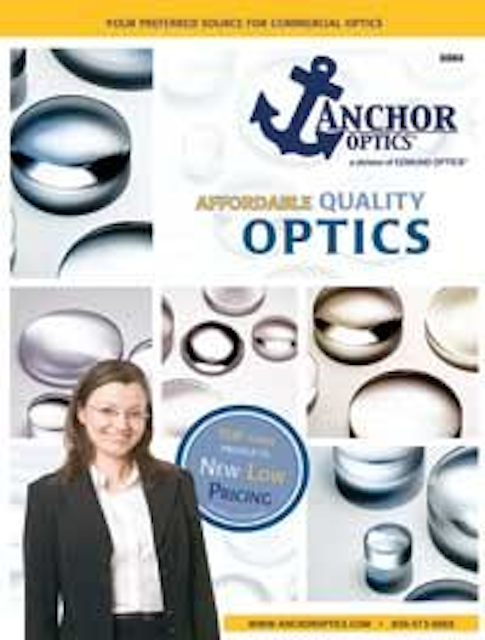 Click here to enlarge image
Anchor Optics® – a division of Edmund Optics®
101 E Gloucester Pike, Barrington, NJ 08007-1380
(p) 856-573-6865; (f) 856-546-1965
E-mail: sales@edmundoptics.com, www.anchoroptics.com
Sapphire 561 – 100 mW of red-orange fluorescence for a 50 mW price
The new Sapphire 561 LP series, available from 50 mW to 150 mW of yellow output at 561 nm, provides superior beam quality, low noise and stable parameters throughout 50,000 hours or more of typical operation. Featuring all the benefits of optically pumped semiconductor laser (OPSL) technology – high efficiency, thermal stability and power scalability – Sapphire lasers also use four times less energy and generate four times less heat dissipation than similar diode-pumped, solid-state (DPSS) lasers, while producing the same optical output. The Sapphire 561 is the ideal red-orange fluorescence source for confocal microscopy, cell sorting and diagnostic imaging.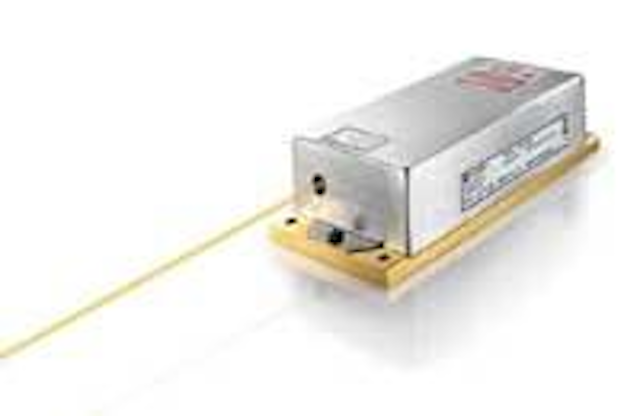 Click here to enlarge image
Coherent Inc.
Toll Free: (800) 527-3786; (408) 764-4983
Sales Email: tech.sales@coherent.com
Web: www.coherent.com/sapphire.
High Power Laser Bars & Stacked Arrays to 2000 W
Intense's Hermes are high reliability QCW bars & stacked arrays. Based on the company's patented Quantum Well Intermixing (QWI) technology, they feature a robust, modular design that provides up to 2000 W of output power. Wavelengths from 8×× to 9×× nm. Qualified to military standards and ideal for demanding applications, including range finding, illumination, and pumping. Download the "Guide to Custom High Power Laser Diodes" with tutorials, spec sheets, and more.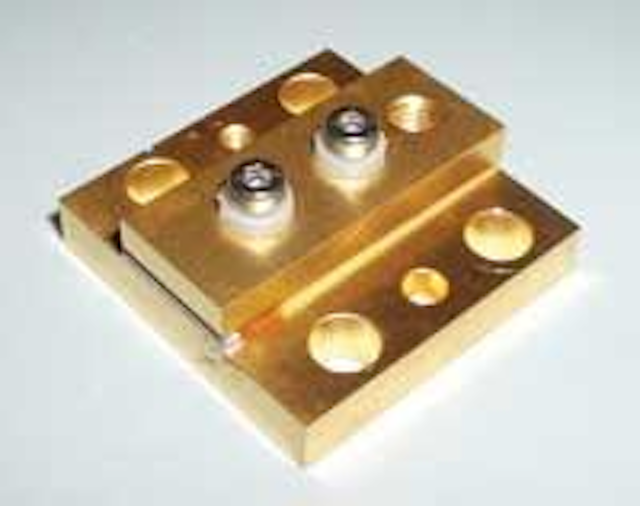 Click here to enlarge image
Intense Ltd.
4 Stanley Blvd., Hamilton International Technology Park
Blantyre, Glasgow G72 0BN, Scotland, UK
www.intenseco.com/int/lfw27, sales@intenseco.com
Low Frequency Noise Fiber Laser for Sensor interrogation
KOHERAS BASIK™ Module is a single frequency DFB fiber laser with passive vibration isolation. It is designed for advanced sensor interrogation systems for oil, submarine and perimeter detection, provided as single wavelength systems or as building block for multi-wavelength DWDM systems with up to 10 wavelengths. It offers exceptionally low phase/frequency and vibration noise and up to 50 mW output power. It is controllable via RS-485 interface and optionally Koheras GraphiK software to monitor/control multiple laser parameters. Other features include RIN suppression, wavelength tuning, optionally piezo-tuning. The output is FC/APC terminated (PM optional). The laser will be showcased at Photonics West, booth #5132.

Click here to enlarge image
Tel.: +45 4348 3900 • www.koheras.com
Integrated Guide Goniometers
With the use of priority manufacturing processes, guides are integrated in both top and bottom plates of this stainless steel goniometer offering superior stability and durability
Improved locking for positional stability
Multi axis availability with optional center height thickness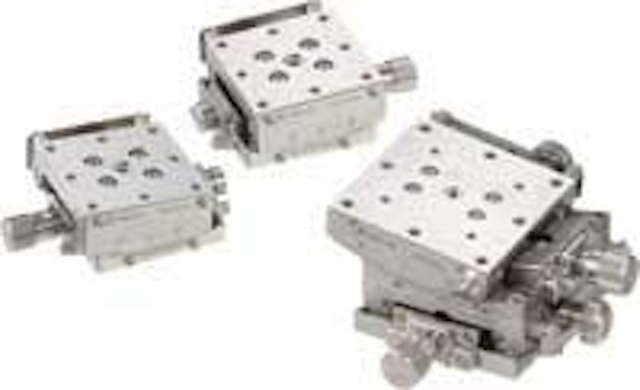 Click here to enlarge image
Contact OptoSigma for 3-D drawings, price and delivery.
www.optosigma.com • sales@optosigma.com
949-851-5058
SuperK™ White Light Laser Product Range
KOHERAS will demonstrate the SuperK™ supercontinuum product range with the new complementary SpectraK accessories range during the BiOS (Booth # 8434) and Photonics West 2009 (Booth # 5132) exhibitions. All SuperK™ products are ultra-broadband delivering high brightness, high power white light via optical fibre. Output power levels range from 100mW to 6W over a 460-2400nm spectrum. The supercontinuum fibre output is single mode and spatially coherent, providing an extremely directional white light beam as a laser. The product range consists of SuperK™ Compact, Versa, Power and Extreme, allowing the user to choose the optical power level required for their application.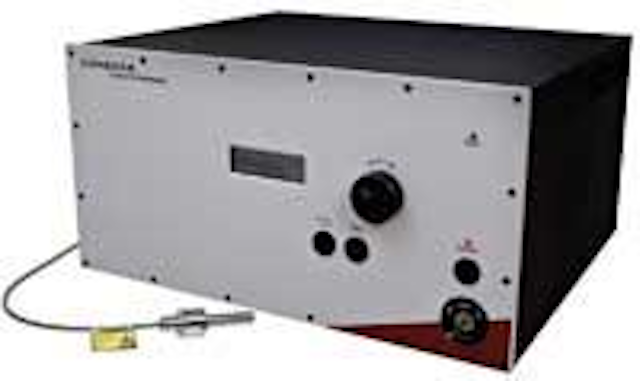 Click here to enlarge image
Tel.: +45 4348 3900 • www.koheras.com
Wireless Laser Power/Energy Meter
Ophir-Spiricon, the world's leading provider of laser measuring equipment introduces Quasar, the first Wireless Bluetooth Interface for Laser Power/Energy Meters. Plug any Ophir smart head into the battery operated Quasar and it will broadcast to any PC or laptop within 10 meters. No clutter on your bench and no long cables to worry about. A solution for hard to measure applications such as inside a glove box or a high-power laser in a secure environment.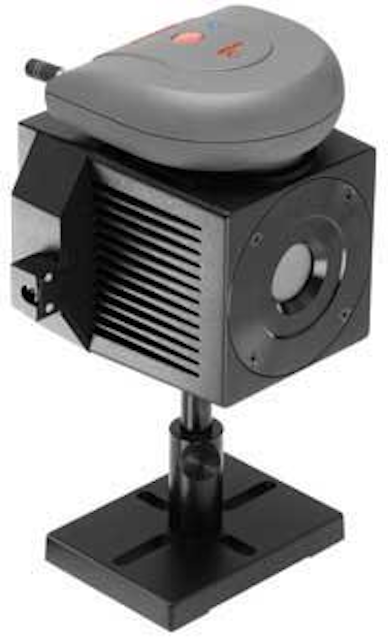 Click here to enlarge image
www.ophir-spiricon.com • (866) 755-5499
New mach 5 100 kHz Digital Joulemeter
Our new mach 5 was designed to help you test and analyze the performance of your high rep rate, ultrafast laser in real time. Measure the energy of every pulse at up to 100 kHz. Capture and store up to 4 million pulses (40 seconds of data at max rep rate). Dump the data over the USB 2.0 interface and analyze it with our powerful LabView Software. The mach 5 is an incredibly helpful tool for those involved with development of pulsed lasers, integration of lasers into system, development of high throughput laser applications and process control.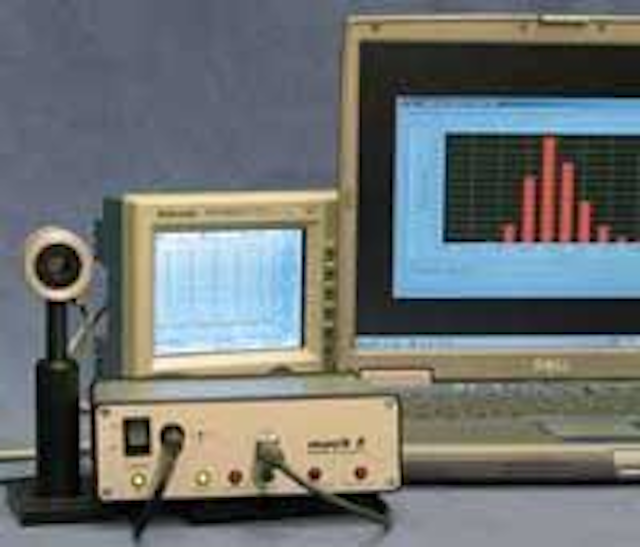 Click here to enlarge image
5825 Jean Road Center, Lake Oswego, OR 97035
info@spectrumdetector.com, (503) 697-1870
www.spectrumdetector.com
Optical Isolators
Conoptics' line of optical isolators provide wavelength coverage from 390 to 1200 nm. Offered are fixed and tunable devices; apertures from 3 to 10 mm; and single and double isolators with isolation up to –60dB and polarization insensitive isolators. Glan polarizers with double escape ports are included on most products. Quartz compensators also are available.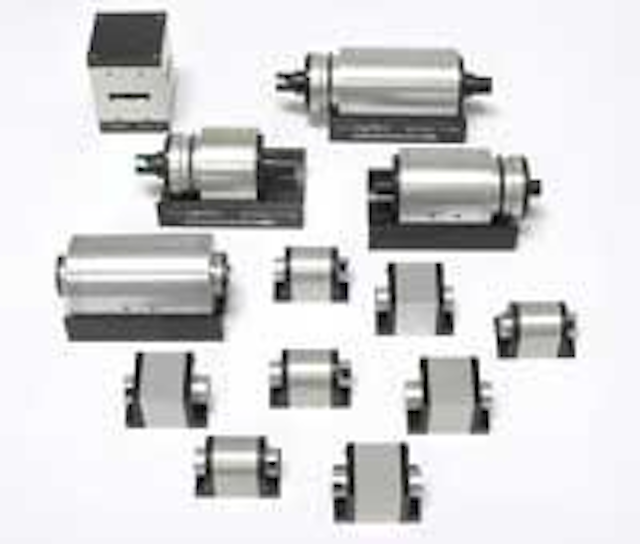 Click here to enlarge image
Conoptics Inc.
www.conoptics.com
800.748.3349
PRIMES MicroSpotMonitor
The MicroSpotMonitor is a fully integrated and automated camera-based measuring system for high beam power and highest power densities from cw and pulsed UV-VIS-NIR lasers. The integrated attenuator enables the measurement of smallest foci in the range of micrometer at process-relevant beam parameters by high-quality measuring optics.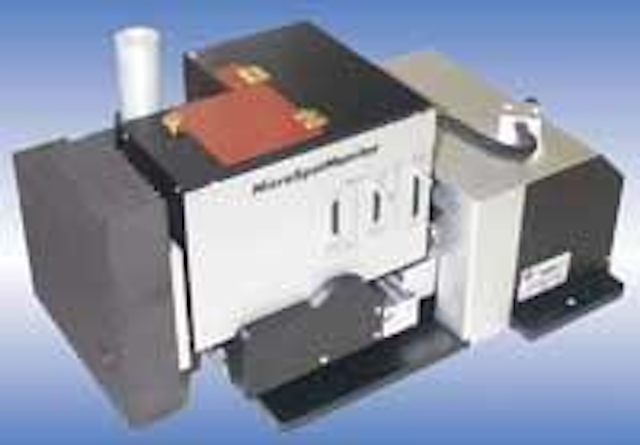 Click here to enlarge image
Starting from 8 µm spot size and numerical apertures NA up to 0.2 spots up to mm can be analysed. The 3 integrated axis allow a travel range from 2 mm × 2 mm × 35 (120) mm for optimal aligning and scanning through the focus region.
Please find more details on www.primes.de
Lens Tubes
Newport's new Lens Tubes allow the combining of optical components to be stably and rigidly assembled into systems. Included in this product family are various lengths of tubes for holding ½-inch, 1-inch and 2-inch lenses, as well as adaptors fro mounting other types of components. Lens tubes can be used to create lens systems, such as beam expanders, telescopes, microscopes or collimators.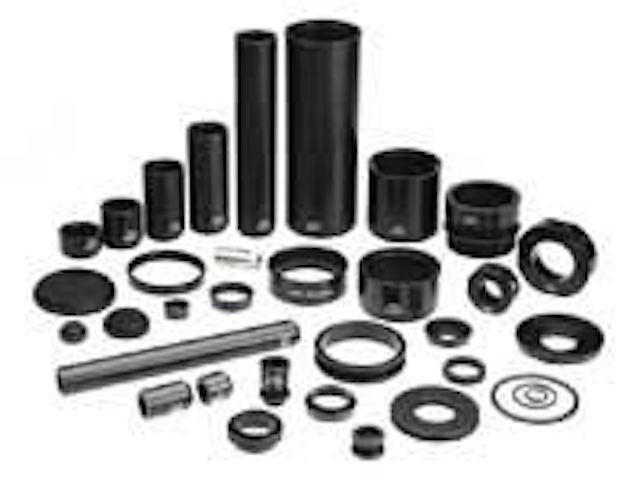 Click here to enlarge image
Newport Corporation
www.newport.com/lens-tubes • (800) 222-6440
Small Form Factor High Power Laser Modules
Innolume introduces its new product line of small form factor High Power Laser Modules. Emitting at 1064nm, 1210nm and 1320nm the 2-pin modules provide an ex-fiber power of up to 9W (105µm fiber) and up to 28W (600µm fiber) at a very high efficiency targeting cost sensitive, higher volume applications. The devices may be configured with various fibers ranging from 105µm – 600µm to select the ideal combination of brightness and power.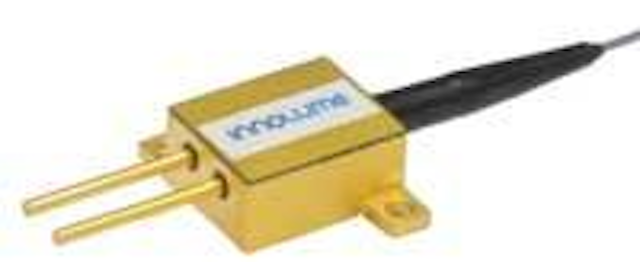 Click here to enlarge image
Visit Innolume at PHOTONICS WEST booth #6204
or via www.innolume.com.
TRA Linear Actuator
The TRA Linear Actuator is the latest addition to Newport's line of high-value and reliable motorized actuators. TRA's are compact, high resolution, high accuracy, ESP plug and play compatible and can be easily assembled with Newport mirror mounts or manual stages. Visit www.newport.com/TRA-5 for more detailed information and pricing.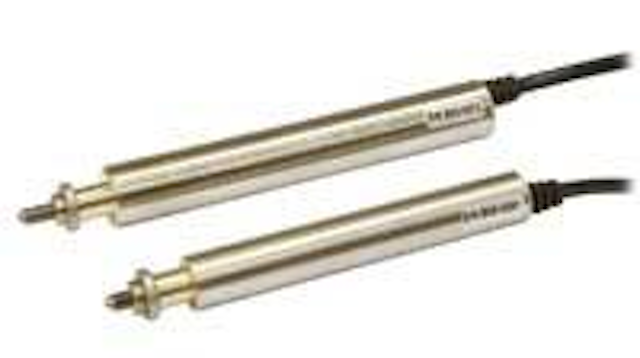 Click here to enlarge image
Newport Corporation
(800) 222-6440
GHz Rate, High Gain, Low Noise Near-Infrared APD Product Line
Voxtel expands its near-infrared (NIR) detector product line with the introduction of its Deschutes series of avalanche photodiode products. These are the highest-sensitivity linear-mode APDs available for integration into telecommunications, freespace laser communications, and scientific, industrial, and high-speed NIR photon counting. The Deschutes product series is developed around Voxtel's patented multiplication-enhanced avalanche photodiodes (MAPDs), with 5× sensitivity improvement compared to telecom APDs. Voxtel's MAPDs feature avalanche gain exceeding 6,000 at GHz bandwidths, as well as extremely low excess avalanche noise, characterized by k = 0.02 over most of its operational range. The Deschutes product line includes stand-alone or hermetically packaged MAPD die, and 580-MHz and 2-GHz APD receiver packages, including single- and multi-mode fiber attachment.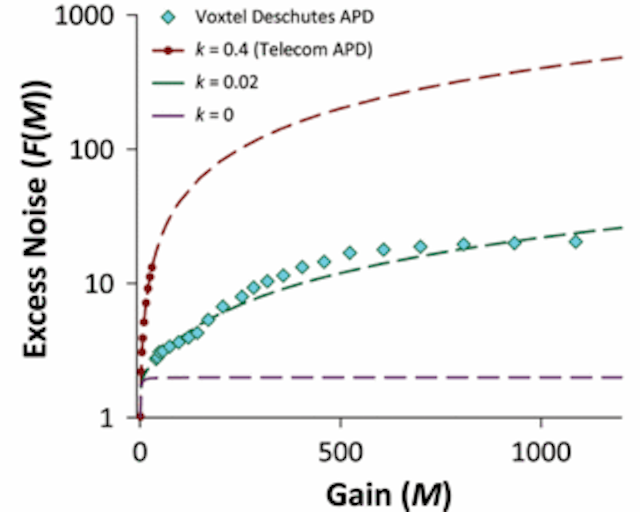 Click here to enlarge image
Voxtel, Inc.
971-223-5642
info@voxtel-inc.com
CTE-Matched Microchannel Coolers
Spectra-Mat, Inc. (SMI) specializes in thermal management solutions for optoelectronics. An established supplier of expansion-matched laser die submounts, we also offer a variety of custom designed, proprietary CTE-Matched Microchannel Coolers (MCC). Fluid cooling has been used as a solution for laser diode heat dissipation, which can exceed 1,000 watts per square centimeter. SMI's CTE-Matched MCC's will allow the use of "hard" solders (e.g., AuSn, AuGe) for device attach. Our materials are also more durable than the copper alloys presently used. Customized solutions are always possible with our design and fabrication expertise.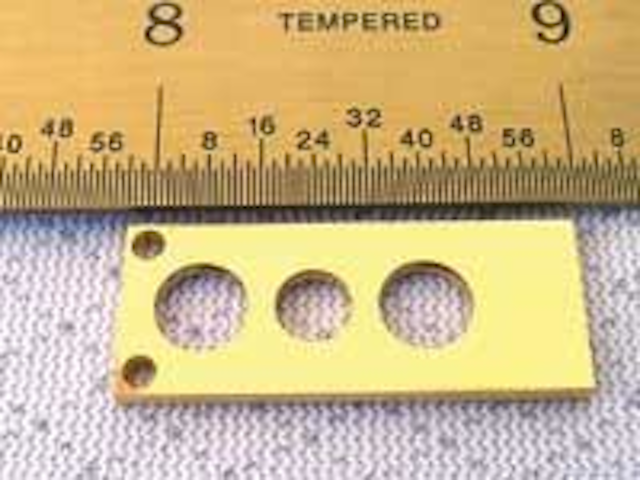 Click here to enlarge image
Phone: (831) 722-4116 • Fax: (831) 722-4172
E-mail: smi_sales@saes-group.com
Web: www.spectramat.com
High Power Fiber Optic Products
OZ Optics uses the latest in fiber and component manufacturing techniques to produce fiber products for high power lasers. Products with multiWatt capabilities are manufactured from both standard fibers and specialty fibers, such as double clad fibers, large mode area (LMA) fibers, and photonic crystal fibers.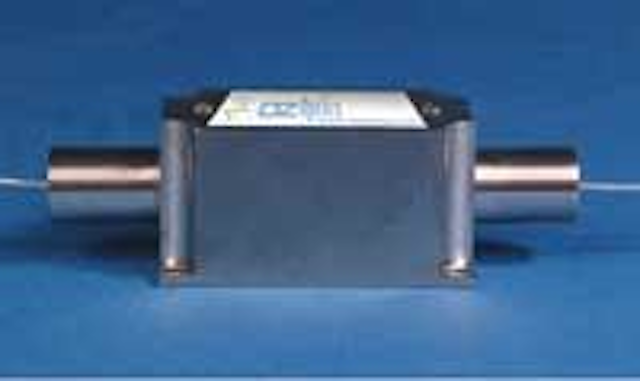 Click here to enlarge image
Examples include:
High power single mode and PM fiber patchcords, using LMA fibers
High power collimators using specialty fibers
High power isolators for 830nm and 1064nm wavelengths
High power optical power monitors for LMA fibers
High power shutters and safety interlocks

www.ozoptics.com