Business Forum: The best motivations for photonics entrepreneurs - An interview with Eric Swanson
I figure we have much to learn from a very successful serial photonics entrepreneur, Eric Swanson.
Feb 23rd, 2017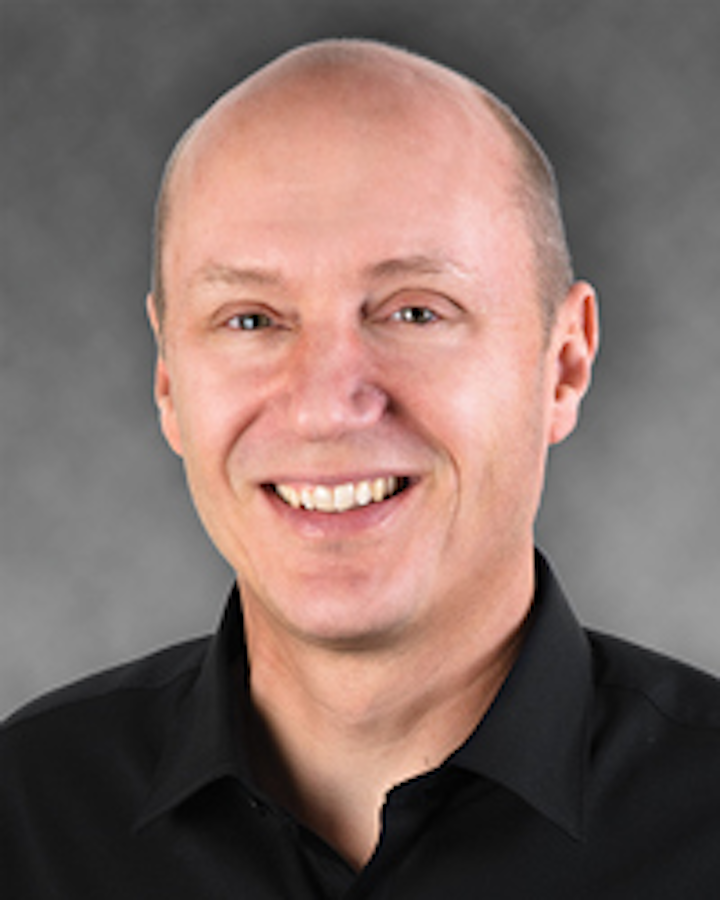 MILTON CHANG
I figure we have much to learn from a very successful serial photonics entrepreneur, Eric Swanson. Eric is a co-founder or founding board member of five companies: Advanced Ophthalmic Devices, Lightlab Imaging, Sycamore Networks, Acacia Communications, and Curata. These companies have evolved over time and shipped over $1 billion in products worldwide. He is an OSA Fellow, IEEE Fellow, a co-recipient of the 2017 Russ Prize, and an active participant in a variety of volunteer activities.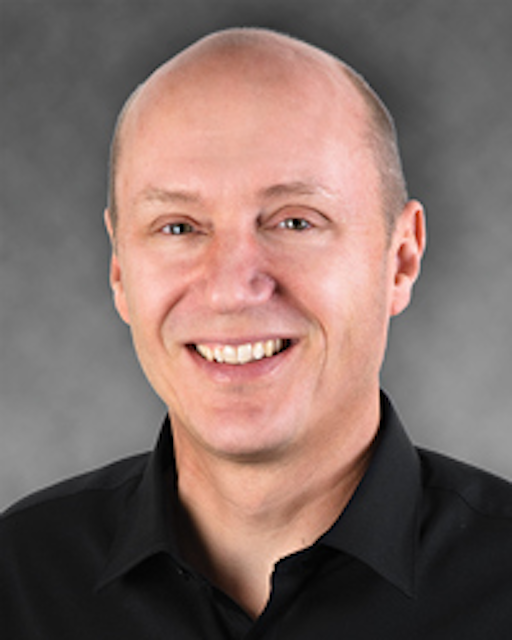 Milton Chang: It is remarkable that OCT has been able to move in 25 years from proof-of-principle to an FDA-approved instrument used pervasively in hospitals and clinics. Any lessons to share?
Eric Swanson: The medical device market often takes much longer and is far harder than people—especially academics and inexperienced entrepreneurs—realize to go from laboratory prototype demonstration to a successful product. In contrast to nonmedical devices, when you get to the first customer shipment, there often can be many years of hard work and risk left to achieve clinical and economic success. But there can be a great sense of satisfaction from solving an important problem that some nonmedical products lack.
MC: What are the key ingredients for starting any successful company, in your view?
ES: It is not the patent position, the business plan, the competitive barrier, access to funding, etc. Those are all important, but people are the #1 factor in success and #2 is the culture you create by and for those people. Two quotes you often hear are "VCs would rather have an 'A' group of people and a 'B' idea than a 'B' group of people and an 'A' idea" and "Culture eats strategy for breakfast!"
The mission is also very important. Talented, hardworking, creative people will not work for long in a low-impact area. Making a positive impact is one of the most important outcomes an entrepreneur can have. We all want to make a positive difference in the world.
MC: Can you expand on the importance of corporate culture? Seems to me free lunch and flex work hours are the sizzle, not the steak.
ES: There is a wonderful online presentation by the CEO of Netflix, Reed Hastings, called "Netflix Culture: Freedom & Responsibility" (see http://bit.ly/18kXY4G). While I am not endorsing every idea in his presentation, it exemplifies what innovative CEOs are doing and how much they are prioritizing, constantly improving corporate culture. I would encourage people to review it and search for what other leading CEOs are doing, too.
MC: Do you feel our industry has worked its way out of the "solutions looking for problems" image to the investment community?
ES: The investment community is taking the photonics industry seriously and part of that is the industry being more market-focused. But I think the notion that all companies should always start top-down—meaning find an important business problem and be technology-agnostic, and then find the best technology to meet that business need—is incorrect.
I have seen many examples of successful bottom-up startups—people that had a unique technology they're passionate about and then found their way into a market. That passion is key. I think many, if not most, engineers start and/or think that way as opposed to many business school graduates, who often start top-down. Of course, successful companies continuously iterate between technology and market, and sometimes big pivots are required.
MC: Why do so many hardware startup companies fail?
ES: All startups are hard and the odds are against them. Building new things is hard, doing it on limited budgets and time horizons is hard, selling is hard, manufacturing new things is hard, and taking market share from big incumbent competitors is hard. That's life in the startup world.
But also, there are a lot of academics and inexperienced entrepreneurs proposing technology to investors without having real insight or experience into what it takes to make a successful business. It is not just the entrepreneurs' fault—it's sometimes inexperienced investors.
Currently, there are high headwinds on getting funding for photonic hardware-based companies, so funding of lower quality ventures is less common. But people should not be afraid of failure—as the saying goes, "Fear kills more dreams than failure ever will."
MC: What is your view of the photonics industry?
ES: The opportunities, potential, and excitement in the industry are near an all-time high. There is ever-increasing recognition of the importance of optics and photonics in our everyday lives. The opportunities and needs for photonic advances in telecom, healthcare, energy, and manufacturing seem endless.
We see major government investments worldwide in things like integrated photonics that promise to transform our industry by bringing semiconductor-like processing to photonics. We know advances in photonics are essential to support the constantly growing bandwidth demands of an ever-increasing networked society, and the benefits that connectivity brings to people around the world. Nearly every form of digital communication flows over photons at some point. And we know advances in biophotonics will be key in solving major medical diseases affecting millions of people every year.
As Craig Barrett, the former CEO of Intel said, "Photonics and optics is one of the key technologies of the 21st century...Whether it's Europe or China or Japan, or you pick the economic power-they've all listed optics and photonics as a key area." It's a great time to be in the photonics industry.
MC: What's your view about universities encouraging students and faculty to start companies?
ES: It is wonderful that interest in entrepreneurism seems to be at an all-time high. Every country, region, state, university, and even high schools seem to be promoting entrepreneurial education. The reason is fairly obvious: entrepreneurship has a massive impact on job creation and our quality of life. But teaching entrepreneurship at the university level can sometimes be overdone or at least oversimplified.
There are optimistic views that we all know about as part of the entrepreneurial dream: have an idea, start a company, hire some friends, build a great product, help change the world, and have enough money to do what you want the rest of your life. There are so many stellar examples of this: Steve Jobs, Bill Gates, Elon Musk, Mark Zuckerberg, and Jack Ma, to name just a few. Those guys are amazing and the world is a better place because of them. And it is interesting that all of them made enough money to never work a day again the rest of their lives, yet all continued to work hard in big-impact areas.
But there is a more pessimistic view that universities are overdoing it. What fraction of the university entrepreneurship teachers have actually started highly successful companies and have witnessed firsthand the tremendous challenges, risk, pain, and rewards? One example of this sentiment was published in Financial Times in an article called "The Bitter Truth About Entrepreneurial Success" (see http://on.ft.com/2jD6Z3t).
To answer your question, I think universities should make students aware of the basics of entrepreneurism. Simply promoting awareness is inexpensive, easy to do, and impactful. They should foster a distributed set of entrepreneurial resources such as seminars, mentoring services, translation organizations, a few courses, etc. They should also work to engage alumni, local entrepreneurial, business, and venture expertise in ways that are beyond simply fundraising. MIT has done a very good job of this.
And I think universities should be realistic in the teachings and the potential rewards and risks, and avoid leaving the impression that startups are easy and there is a "cookie cutter methodology" or the majority of successful high-impact startups are achieved by fresh graduates with no prior industry experience.
MC: What are the qualities you look for to decide if you want to mentor an individual?
ES: I am inspired by creative and sincere people with a passion to achieve something they feel can make an important impact. I try to make time to talk to nearly anyone who has career or technology questions on which I can be helpful. I always learn something and I hope it benefits them.
MC: Taking the "plunge" is scary. Any advice or encouragement for an aspiring entrepreneur?
ES: Taking the first startup step, such as leaving a good existing job for the unknown, is unsettling for many. It was a really hard first step for me. In hindsight, though, even if a company fails financially—if you were working on an important problem, with good mentors and colleagues and interesting technology, then there are net rewards. And if the company succeeds, the rewards and impact can be enormous—both personally and societally.