Some tradeshows to consider for industrial applications
Three industrial application events from Germany feature some innovations that might be worth consideration.
Sep 6th, 2018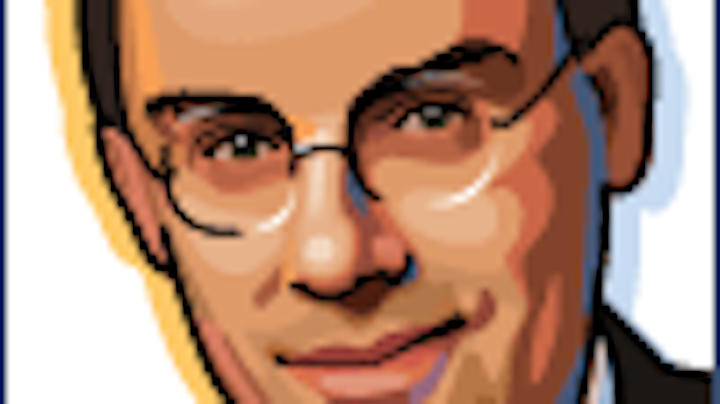 A wonderful summer comes to its end. And with a sigh, we start thinking through the itineraries for the autumn. Probably, some tradeshows are on the list. Will they be worth the time and effort? Well, we hope so very much. But to facilitate your decision, I will present three events from Germany that impress with their figures and some innovations that might be worth consideration.
Sheet metal processing: EuroBLECH
According to the numbers, this biannual event draws quite some attention: A total of 60,636 visitors from some 102 different countries came to Hannover, Germany in 2016 to get a glimpse of the latest trends in sheet metal processing. 1505 companies from 41 countries makes this one of the largest events in its field.
This year, the major topic is the digital transition in industry. But that is just one topic among 15 different technology sectors. The show covers the entire sheet metalworking technology chain and will take place in Hannover on October 23-26, 2018.
Digitization is the major topic of German tradeshows for any kind of metalworking these days. (Image credit: Mack Brooks Exhibitions Ltd.)
Just metalworking: AMB
Even further away from laser technology, but really big is another biannual event named AMB. At AMB 2016, about 90,000 people from 83 countries came to Stuttgart to see the 1469 exhibitors. One could compare that (without any ranking) with FABTECH in the U.S. More than 35,000 attendees and over 1500 exhibiting companies are expected for the event in Atlanta, GA, in November 2018.
Guess what they offer as a special show with a two-day congress: "Digital Way." It comes with "Solutions for digitization of business processes" and "Digital business models." If you want to be there, you have to hurry up—it runs September 18-22, 2018, in Stuttgart, Germany.
All things additive: formnext
This is the show where the additive manufacturing field is just about to explode. The tradeshow started in 2015 and grew to 21,492 visitors and 470 exhibitors in 2017. The fact that several other shows have entered the field for additive manufacturing in Germany does not really stop the growth of this event.
What's hot and cooking? There will be an AM Standards Forum giving the stage to experts from industry, research institutions, standards development organizations, professional societies, and government to discuss developments in additive manufacturing (AM)/3D printing standardization. formnext runs November 13-16, 2018, in Frankfurt, Germany.
What more to consider for industrial tradeshows in Germany?
I have collected a few links of large upcoming shows in different fields of industry. While firsthand it might be just entertaining to click around, it might be worth a second thought since industrial laser technology is an enabling technology for many different fields. And their number is still growing.
September:Automechanika (Frankfurt), SMM (Hamburg), InnoTrans (Berlin), AMB (Stuttgart), FachPack (Nuremberg), and WindEnergy (Hamburg).
October:Motek / Bondexpo (Stuttgart), Aluminium (Düsseldorf), FAKUMA (Friedrichshafen), and EuroBLECH (Hannover).
November: VISION (Stuttgart), MEDICA (Düsseldorf), Compamed (Düsseldorf), electronica (Munich), formnext (Frankfurt), and SPS IPC Drives (Nuremberg).