Follow the beauty
The celebration of the 2018 Berthold Leibinger awards drew more than 500 guests from the international laser community.
Sep 25th, 2018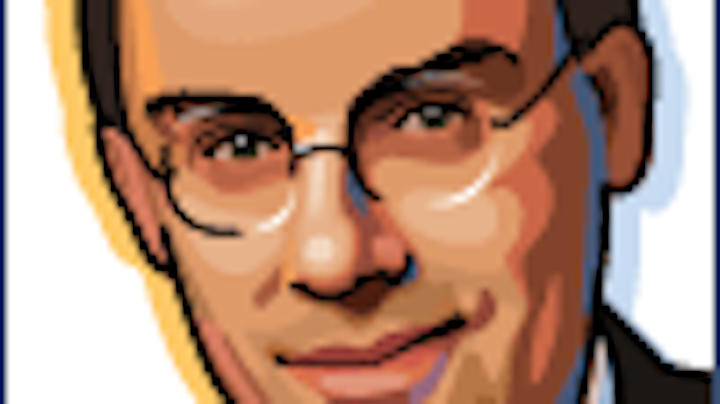 When Berthold Leibinger was 14 years old, he had to help his father to re-build their home that was destroyed by a bomb early in 1944. Getting food and building material were major concerns. It was completely inconceivable that he would later donate a highly respected science prize.
With passion and persistence, he became an engineer. As early as 1958, he went to America and when he came back to Germany, he turned a small toolmaking company into the biggest laser company of the world. The CO2 laser that his company introduced in 1985 was not the first on the market, but it was the one that opened the market for large-scale industrial applications.
It is less well known that he has also served on the supervisory boards of some of the most powerful German companies, such as BMW, BASF, Deutsche Bank, and others.
What he kept through all these times was the fascination for new scientific developments. Besides personal curiosity, he also saw essential economic benefits in a close cooperation between science and business. With the Berthold Leibinger Foundation (which is financed from 5% of the Trumpf company), he was able to endow the Berthold Leibinger Innovationspreis (Innovation Award) in 2000. Ever since, it has been used to honor advancements in laser science.
And then they get the Nobel Prize
The award ceremony quickly developed into a celebration of science. And it turned out that there are fundamental new discoveries beyond the scopes of the Innovation Award. So in 2006, the Innovationspreis was complemented with the Berthold Leibinger Zukunftspreis (future award) for basic research in laser technology.
On behalf of his father, Peter Leibinger gave the opening speech at the 10th Berthold Leibinger awards ceremony. (Credit: Berthold Leibinger Stiftung)
The celebration of this year's Leibinger awards took place on September 21st and more than 500 guests from the international laser community enjoyed a wonderful evening. Peter Leibinger spoke on behalf of his father, who had undergone heart surgery a few days before. According to Peter Leibinger, his father is as well as an almost 88-year-old patient can be. And he plans to celebrate his 90th birthday at the next Leibinger award ceremony.
The festive lecture of the evening was given by Stefan Hell, who won the Innovationspreis in 2002 and the Nobel Prize in 2014. He wanted to push the limits—and he succeeded: Abbe's law of limiting resolution was set for eternity, but Hell found a way to get beyond that limit.
All awardees of the 2018 Leibinger Prizes (Credit: Berthold Leibinger Stiftung)
Most of the Award winners are driven by curiosity and a fascination for science. And so is this year's winner of the Zukunftspreis, Karl Deisseroth. Who, by the way, is another hot candidate for the Nobel Prize.
Deisseroth is the D. H. Chen Professor of Bioengineering and of Psychiatry and Behavioral Sciences at Stanford University. He is a pioneer in the field of optogenetics, where genetic tricks are used to make cells susceptible for light signals and to turn light into electrical signals within these cells. This helps us understand and even control neurons in live mammalian brains.
In the introductory video, Deisseroth talked about his scientific work and his practice as a clinical psychiatrist. And how his family with five children is a safe haven for him. For his children and his students, he had some advice to follow their own path to work on what they find most beautiful, no matter if it is in science or somewhere else. "It's just: Follow the beauty!" A sentence that Berthold Leibinger probably enjoyed since it matches very well with the basic intention he expressed with the foundation of the prize.
Related: Optogenetics trailblazer Deisseroth to receive Berthold Leibinger Zukunftspreis
Related: Berthold Leibinger Innovationspreis winners advance additive manufacturing and Raman spectroscopy, by Laser Focus World editor-at-large Conard Holton