Good times for German tool makers as Industry 4.0 gains traction
Two major tradeshows in two weeks keep the machine tool industry busy: EMO and Schweissen & Schneiden.
Sep 26th, 2017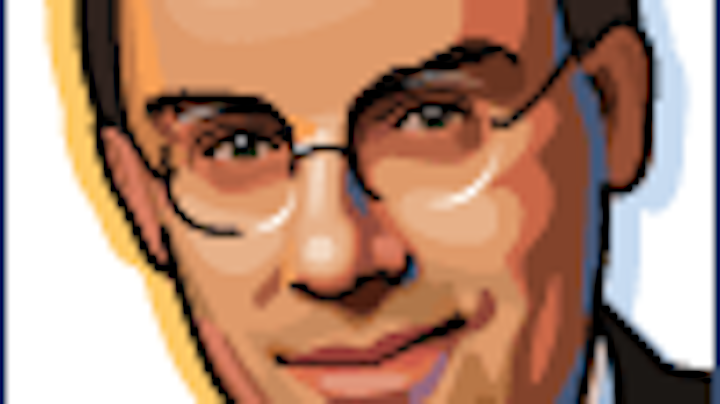 Image. Germany's highest representative President Frank-Walter Steinmeier opens world's No. 1 metalworking trade fair EMO (Copyright Deutsche Messe).
Two major tradeshows in two weeks keep the machine tool industry busy here in Germany: EMO and Schweissen & Schneiden. It seems worthwhile to stress: The machine tool industry is doing extremely well. The EMO organizers spoke of deals worth 8 billion euros that were sealed during the one-week event. The big trend is Industry 4.0, which is now gaining traction with an initiative for a common standard.
On Saturday, September 23, the EMO trade show for production technology in Hannover closed its doors. Just two days later in Essen, the Schweissen & Schneiden trade show for cutting and welding technology opened. With approximately 130,000 and 55,000 visitors, respectively, both are as big or even bigger than FabTech in Chicago (November 6-9), with expected 50,000 visitors.
EMO sees itself as the biggest trade fair for machine tools with about 2200 exhibitors. It started in 1975, in Paris, named Exposition Mondiale de la Machine-Outil (Machine Tool World Exposition). Today, the show takes place every two years in Germany and every third time in Italy. It covers metalworking technologies such as machine tools for milling, turning, and forming; manufacturing systems; precision measuring tools; automated materials handling; computer technology; industrial electronics; and accessories.
Digital transformation everywhere
This year's motto "Connecting systems for intelligent production" put digital transformation on the agenda. How this may happen and how it may monetize was certainly a major topic in the aisles of the fair ground.
At least major machine tool makers are trying to gain a foothold as we have seen recently—for example, just a few days before the show Trumpf had opened its smart factory in Chicago while another consortium of companies such as DMG Mori and Zeiss allied for their own IoT platform Adamos.
New initiative for Industry 4.0 standard
The VDW (German Machine Tool Builders' Association) presented an industry initiative of the German machine tool industry for networked production at EMO Hannover 2017. "The aim is to develop a standard for linking a huge range of disparate machinery control systems to a shared interface (a connector), and create the requisite software," says Dr. Heinz-Jürgen Prokop, Chairman of the VDW.
"Unfortunately, the most recent developments showcased here at the fair also show that in the case of control systems, particularly, the trend toward proprietary eco-systems is still ongoing," said Prokop. "We intend to counteract this, and are therefore endeavoring to establish a development partnership with the control system manufacturers in particular."
The following topics are on the agenda for the first part of the project:
- Joint development of an interface specification
- Implementation of a so-called connector stack that translates signals from different controller interfaces according to OPC UA (OPC Unified Architecture).
- Implementation of a gateway that allows a secure connection to different IT systems and clouds on the basis of the OPC UA data structure via standard protocols.
New lasers for old markets
Cutting and welding are core markets for industrial laser suppliers. And hence, the Schweissen & Schneiden (welding & cutting) trade show in Düsseldorf is the place to be for them. This trade show takes place every four years, usually in Essen. About 1000 exhibitors are expected for this year's event plus 55,000 visitors from 130 countries. They come from automotive and shipbuilding industry, production technology, oil and gas industry and many other fields of capital goods industry.
Of course, lasers are but one tool for cutting and welding. At Schneiden & Schweissen you may find all kind of plasma and arc welding, from underwater welding to vacuum assisted technologies. The accompanying congress shows not only technical details but introduces recent regulations. Entertainment is offer by some welding competitions: 12th National DVS "Young Welders" Competition, and the WELDCUP international competition.
When searching for the future of manufacturing people cannot get around additive manufacturing. It was a hot topic at the EMO congress with a workshop and an international conference. Likewise it will be a one-day topic at the Schweissen & Schneiden congress. But for that topic we may wait for the formnext tradeshow in November, a new trade show that is rapidly growing and focusing on additive methods only.
Image. Machines and materials for additive manufacturing on the floor at EMO and at Schweissen & Schneiden, too (Copyright Deutsche Messe).