How are you, Mr. Trumpf?
Lasers are perfect tools for battery processing--and Trumpf prepares itself for e-mobility with many solutions along the value chain.
Apr 18th, 2018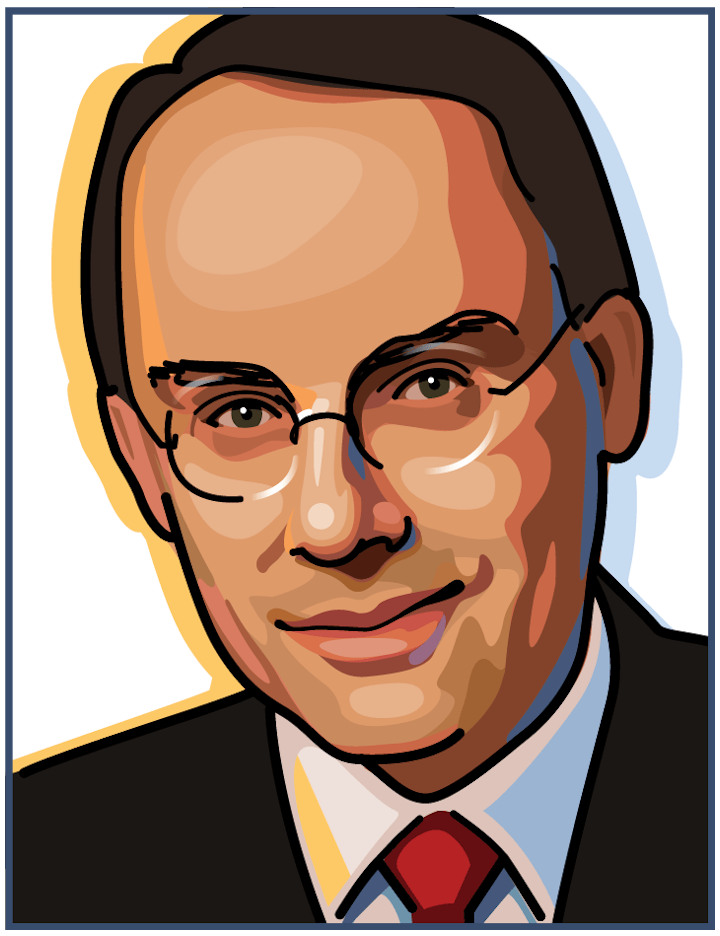 Image: Lasers are perfect tools for battery processing--and Trumpf prepares itself for e-mobility with many solutions along the value chain.
No, this is not about politics. It's about Germany's number one laser manufacturer. I was invited to Ditzingen for Trumpf's in-house trade show INTECH. I spent a day there that was organized with a sense of perfection, just as one would expect from a company that works thoroughly on every detail of their products and their production.
Beside that sense of perfection my first impression was another: They care about their people. As we walked around the halls, I often saw people passing and greeting our Trumpf guides, which is not so common for a place where thousands of people work. For their in-house trade show they expected more than 2000 visitors. For all of them, they arranged a one-to-one meeting.
And the press conference started with a quite human attitude: Mathias Kammüller, Chief Digital Officer and member of the owner family, began with a comment on the current fears related to the new technologies. In Germany (and beyond) many people are afraid of Industry 4.0 and e-mobility because of possible mass layoffs in conventional industries.
"At Trumpf, we have a different perspective," Kammüller said. "We believe that digitalization and electromobility can, in fact, ensure that jobs remain secure. What's more, these two megatrends can play a major role in the health of the machine and system manufacturing sectors in Europe. And help strengthen Germany's status as a leading industrial nation."
Trumpf really pushes these new technologies. It looks right, given that lasers have become commodities and Trumpf won't want to depend on the lowest prices in the long term. Instead, they bet on new technology solutions that promise two-digit productivity gains. That allows them to remain in a technology pioneering position and perhaps realize a premium on that base.
In fact, new manufacturing technologies match well with their core business as a machine tool maker. The laser division may garner substantial press coverage, but it accounts for only one third of their total revenue. The rest comes from "machine tools for flexible sheet metal and tube processing," as their website says.
Do you need a new factory for Industry 4.0?
As Trumpf promotes the fully connected factory as a sustainable solution for Industry 4.0, a question came to mind: How do customers adapt? Two years ago I learned from Industry 4.0 proponent Friedhelm Loh, the German owner of the Rittal group, that building an entire new factory might be the best way to fully exploit the benefits of this technology revolution.
In Ditzingen we were shown an impressive production unit for sheet metal processing. Within that hall five sections with giant numbers indicated the different production stages, from order intake to cutting, bending, and welding. Along the aisle we saw dashboards with production details. It's all focused on indicator (or KPI)-controlled production. The main indicator I recognized was utilization, and that one was up to 95%. We also saw a malfunction that had blocked the storage system for some hours during the night. So, it showed a real-world production process.
But back to my question: Trumpf also recognized that some customers may hesitate to buy an entire factory. Heinz-Jürgen Prokop, CEO of Machine Tools at Trumpf Ditzingen, told us: "As we continue down this road [of Industry 4.0], we will need many different tailor-made solutions – some of which will only be steps on the path toward our eventual goal."
And so I learned about many smaller steps to start. One is an indoor positioning system that can track all your pieces (Trump bought a French company for that). Or you may use a sorting assistant for sheet metal, which they presented in 2016. Also, Trumpf invested heavily in software for controlling systems and processes. Or, well, you go forward to more automation and buy machines that are ready for full connectivity.
Full steam ahead!
In short, Industry 4.0, with all of its promise, is about data and the effective use of it. But different from Google et al, it is production data that we are talking about here. A scrupulous analysis of processes, subsequent workflow optimization, and, finally, production where your system shows you what is going on where and when (and no one calls it artificial intelligence…yet).
Trumpf showed us how it works. Production processes are streamlined, optimized, and controlled. Through those large screens or even your smartphone you can see and control it. Paper is banned, and true science is applied to minimize processes that do not contribute to productivity.
It is certainly worth a visit to witness this change of the production process. U.S. customers may prefer the Trumpf model factory near Chicago, and more than a thousand people have already seen these futuristic systems at work there.
Looking back at the whole day at INTECH, there were many more new ideas, machines, and processes presented to the interested visitor. Additive manufacturing was a big topic and solutions for e-mobility, of course.
The halls were very busy. I saw business people and shirt-sleeved machine shop owners in the halls talking and thinking. That's the point where new things start. No need to mention, that Trumpf expects very good business numbers – again. Three months before the end of their financial year and they already see two-digit growth in revenue on the way. So their pockets are well filled and they are working on the future under full steam.
So indeed it seems that Trumpf is doing very, very well these days.
Related:Market Insights: Trumpf is riding the tiger - Interview with Dr. Peter Leibinger, Vice Chairman, Trumpf