Trumpf's revenue grows 15% to 3.6 billion euros
Orders received rose from 3.4 to 3.8 billion euro.
Jul 20th, 2018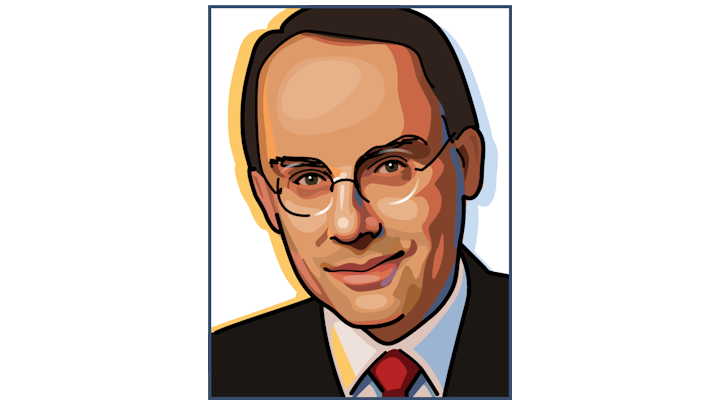 IMAGE. Trumpf managing board: (from left to right) Dr. rer. soc. Lars Grünert, Dr.-Ing. Heinz-Jürgen Prokop, Dr.-Ing. E. h. Peter Leibinger, Dr. phil. Nicola Leibinger-Kammüller, Dr.-Ing. Mathias Kammüller, Dr. Christian Schmitz. (Courtesy Trumpf)
When Mathias Kammüller, Chief Digital Officer and member of the family that owns Trumpf, claimed a double-digit revenue growth at Trumpf's INTECH event in April, it was already clear, that their financial year 2017/18 would be a good one. Now the financial year ended on June 30 and the preliminary numbers are out: 15% revenue growth from 3.1 to 3.6 billion euros.
Orders received rose from 3.4 to 3.8 billion euros. Germany was the biggest single market with sales of over 700 million euros, followed by the U.S. and China, each with sales of around 450 million euros.
Trumpf also attracted new talent (which is not so easy these days in Germany)--the number of employees across the Group rose more than 10% to around 13,500.
Global perspective: Laser booming at 28% growth
Arnold Mayer from Optech Consulting, a market analyst for industrial laser technology, is not known for euphoric comments. But when he presented his updated market overview at LASYS earlier this year he was a bit stunned by an incredible 28% growth for 2017. That was on a dollar basis--for euros it was still 25%. China was up 40%; other countries up 20% on average. A year before he had expected 10% growth of the worldwide market.
Here we have to note that Trumpf is a machine tool maker, and laser revenues contribute about one third of its revenue. The machine tool market is doing well, but it is much larger and less bullish than the market for industrial laser technology. A report from Gardner sees the metalworking industry as "red-hot" at 6.8% growth for the U.S. and 4.5% for the global machine tool market in 2017.
The German tool making industry stands at about 4% growth in 2017, with prospects of 5% in 2018, as stated by Heinz-Jürgen Prokop, Chairman of the VDW (German Machine Tool Builders' Association), and Chief Executive Officer Machine Tools at Trumpf.
And the other laser makers? IPG Photonics stated $ 1.4 billion ($1 in 2016) for FY 2017, ending December 31, 2017. Coherent, posted $ 1.7 billion ($857 in 2016) for their financial year ending September 30 2017. Han's Laser Group in China claimed a growth of 66% to RMB 11.5 billion ($ 1.8 billion ) for 2017. So, by the way, we see a new race for the title of No. 1 laser manufacturer among these billionaires.
What's next?
In its press release, Trumpf CEO Nicola Leibinger-Kammüller said "…we are monitoring the global economy's development very closely. There are increasing signs that this long phase of recovery could soon be over. We want to be prepared for that."
Allen Nogee at Laser Markets Research, another well-known laser market analyst, gave an outlook in his recent blogpost: Lasers for materials processing, specifically high-powered lasers for materials processing, performed very well in 2017, he found. And they will be driving the market in 2018, as well, "but at a much slower growth-rate than what we saw in 2017." And, "This really shouldn't be surprising, because the rate of growth we saw in 2017 was just not sustainable over longer periods."
Still, Trumpf seems to believe in further robust growth. The company expanded production capacity with its largest production site set up in China, without leaving other places behind. "The majority of investments went to the locations in Germany. Significant investments were also made at the sites in the USA and Asia."
For the long term the company is betting on new technologies rather than ever bigger or cheaper lasers: "Trumpf continued to invest in digital connectivity and began optimizing sheet metal machining processes towards the goal of fully automated production."