Big show for thin metal sheets
"Wow. This is huge!" These were my first thoughts when I strolled the halls of EuroBLECH, the sheet metal processing trade show.
Oct 31st, 2018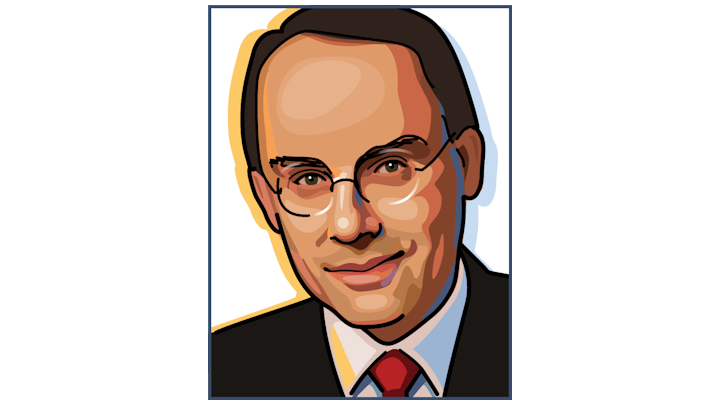 "Wow. This is huge!" These were my first thoughts when I strolled the halls of EuroBLECH, the sheet metal processing trade show in Hannover, Germany, last week. My impression refers to the booths of the big system providers such as Bystronic, Amada, or Trumpf (and Mazak, Prima Power, BLM Adige, etc.). The first one I recognized was from Bystronic, with a double booth and with four seminar rooms and a large dining area on the upper level alone. I checked later on the hall plans, and found that Bystronic had 2100 m2 (22,000 ft2). You may get a glimpse of it at their show video here.
Trumpf topped them with a mega booth of some 3000 m2 (32,000 ft2). According to the hall plan, that was 28 × 103 m (30 × 112 yards). I must admit, this is the biggest booth I have ever seen.
EuroBLECH 2018 was a big show with big booths and big business for sheet metal processing. (Credit: Mack Brooks Exhibitions Ltd)
EuroBLECH attracted 56,000 visitors this year, a few percent less than in 2016. With about 1500 exhibitors, it is one of the most important trade shows for sheet metal processing. Even with less growth to be expected, the system suppliers are doing fine, obviously, and so does the trade show. Interestingly, the laser source providers such as IPG Photonics or Coherent had much smaller presentations with much less traffic. So, it looks as if it is the job shopper that comes to EuroBLECH.
Big trends were easy to spot: Digitization, Industry 4.0, and now also artificial intelligence (AI). While Bystronic showed a digital factory control station, Trumpf as a pioneer in digitization starts to tout AI. They use AI to understand processes such as parts dropping out differently after cutting. With AI, they want to make such hard to predict processes more effective.
A very special eye-catcher was this full-size model of an old-time racer made from scrap metal.
Coherent/Rofin ride another trend: Making standard procedures easier and more efficient with their so-called CleanWeld technology. Process improvments may not sound so surprising, but they claim much more than gradual progress. They have brought together several new technologies to deliver a much more stable process where, for example, fiber lasers can weld as spatter-free as CO2 lasers. Frank Gäbler, director of product marketing, stated: "…The real goal is to control and maximize the stability of the keyhole and melt pool during the welding process—that's what produces superior results. But actually accomplishing this can require a variety of techniques that range from changing the intensity distribution of the focused laser spot, to introducing beam motion, to other factors like controlling vapor evacuation. CleanWeld addresses all of these areas, and the benefits of this approach are already being adopted in diverse applications, including zero-gap welding of galvanized steel, automobile powertrain component welding, and aluminum and copper welding for electric car batteries."
Next on the trade show circus roadmap is certainly FABTECH in Atlanta, GA, on November 6-8. The next EuroBLECH is scheduled for October 2020.