The leading kHz CEP-stabilized amplifiers – from Coherent
Legend Elite from Coherent delivers consistent beam quality, energy and pulse duration. The patented CEP stabilization extends these leading benefits to sophisticated attosecond and EUV applications.
Jul 30th, 2019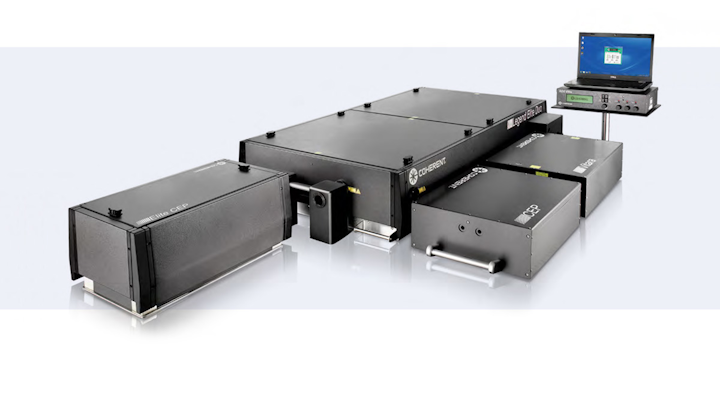 Legend Elite ultrafast Ti:sapphire with patented CEP stabilization amplifier delivers best-in-class reliability, mode quality, energy, and pointing stability.
As the leader in ultrafast amplifiers, and the pioneer of the Industrial Revolution in Ultrafast Science, Coherent is in a unique position to provide complete and reliable solutions for demanding applications that require CEP stabilization of high-performance lasers. The building blocks for these systems are proven market leaders in their own right
Vitara oscillator one-box, industrial-strength, HASS-verified
Revolution pump laser, used in high-uptime industrial tools, HASS-verified
Legend Elite regenerative amplifier (models to 13mJ; 15W;  25fs; 10kHz)
Together these ensure an unmatched combination of performance and reliability. As well as the advantage of one company manufacturing all the major components, our CEP systems are backed by the best service team in the industry – a combination that ONLY Coherent can offer.
Sample performance from various Legend Elite amplifiers
1kHz, >8W, <25fs
5kHz, >10W, <25fs
10kHz, >10W, <25fs
Want more information?
Download our Ultrafast Catalog here or visit one of the pages below: