Tales from the e-book battle lines
"Sic transit gloria mundi," I always mutter when someone asks me why I never use my Kindle.
Oct 1st, 2009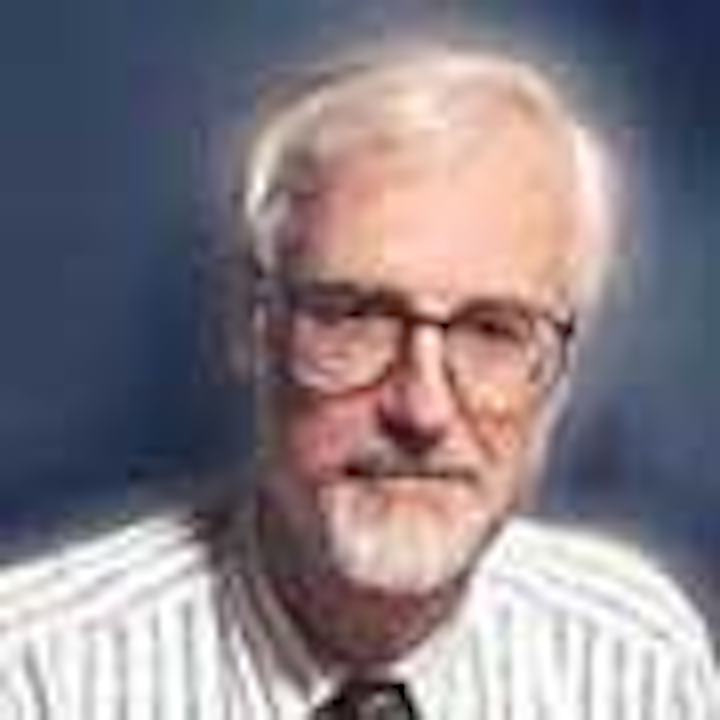 "Sic transit gloria mundi," I always mutter when someone asks me why I never use my Kindle. Real readers read real books!
By Jeff Bairstow
First, let me state my position right up front, loud and clear: I am an avid book reader and have been a strong supporter of both neighborhood public libraries and tiny corner bookstores ever since I could read unaided. My mother used to complain that, once I had my head in a book, the rest of the world might as well not exist. And so the family tradition continues: my 9-year-old grandson is never happier than when he has his nose in a book. Currently he's avidly devouring The Chronicles of Narnia by C.S. Lewis. As for me, I'm currently engrossed in Walter Isaacson's monumental biography of Benjamin Franklin.
Naturally, we are both reading traditional books with conventional typeset text on heavy paper. E-books? Bah, humbug, we both say. Fuddy-duddy? Well, we may be so. We both have access to electronic gadgets that take the place of conventional books but we both find e-readers to be a royal pain in the reader's neck. So we are letting the e-readers quietly gather dust on the top of our respective bookshelves. "Sic transit gloria mundi," I always mutter when someone asks me why I never use my Kindle. Real readers read real books!
Nonetheless, I dare say that the e-readers will eventually have their day(s) in the sun. Despite the recent flurry of activity in the e-reader market, I doubt that the conventional paper and ink book will be eclipsed by these electronic gizmos anytime soon. However, before you cough up some serious plastic for one of these readers, let me give you my slightly acerbic take on the major contenders.
Leading the pack, of course, is Amazon's Kindle, which, as I write this column, comes in two different flavors. The basic Kindle has a 6 in. (diagonal) black and white E-Ink screen and will set you back $300 (plus another $30 for the necessary leather cover). Each book you download will most likely cost you another Hamilton. Amazon has published close to 6000 user reviews of the basic Kindle so I will say no more. You can look them up!
Recently Amazon announced the Kindle DX, a sort of e-reader on steroids (it has a 9.7 in. diagonal screen) selling for the princely sum of just under $540 (with the optional but vital leather cover).
If you just must have an e-reader right now, the basic Kindle at $299 represents a pretty good value for the capabilities offered. Just as Apple has offered more for less with the wildly successful iPod, look to Amazon to do the same to continue to dominate the North American market.
Chasing the basic Kindle is a similar but slightly cheaper e-reader from Sony, the PRS300, and a more expensive touchscreen model, the PRS600. Currently, these readers do not have the wireless capability of the Kindles, but I expect that omission may be rectified by the time this column is in print. Likewise, I would expect Amazon to offer a touchscreen model very soon. Color will come eventually. But I cannot imagine a Kindle on the coffee table.
There are also several e-readers designed, manufactured, and sold in Europe and the Far East but given that the Kindle and Sony readers are thought to have 95% of the North American market these foreign models are highly unlikely to succeed here. On the other hand, the Kindles are not yet available in Europe, probably due to the differing economics of cellular wireless services. However, I think those problems will be resolved in a year or so.
As Amazon's Kindle thrashes around trying to entice more regular paying readers, Google and Sony have joined forces to offer free books from Google's massive digitizing project. The books will be in the Open Source EPUB format, which is rapidly becoming the standard format for electronic books, displacing the venerable PDF format. In my view, PDF is already on the way out for books.
And, of course, the e-reader world is totally rife with rumors that Apple will soon have an entry in this field. Apple is saying nothing for the moment but I would not be surprised to see a "convergence" product—a sort of netbook iMac/iPod/iPhone/iReader—eventually. Can you imagine the size of the printed manual for such a device? And how long would a battery charge last? I think I'll stay with the printed word for the time being.
Read any good books, lately?
Jeffrey Bairstow
Contributing Editor
inmyview@yahoo.com