Can a recent grad think about starting a company?
How does a recent grad even begin to think about starting a company?
Aug 1st, 2008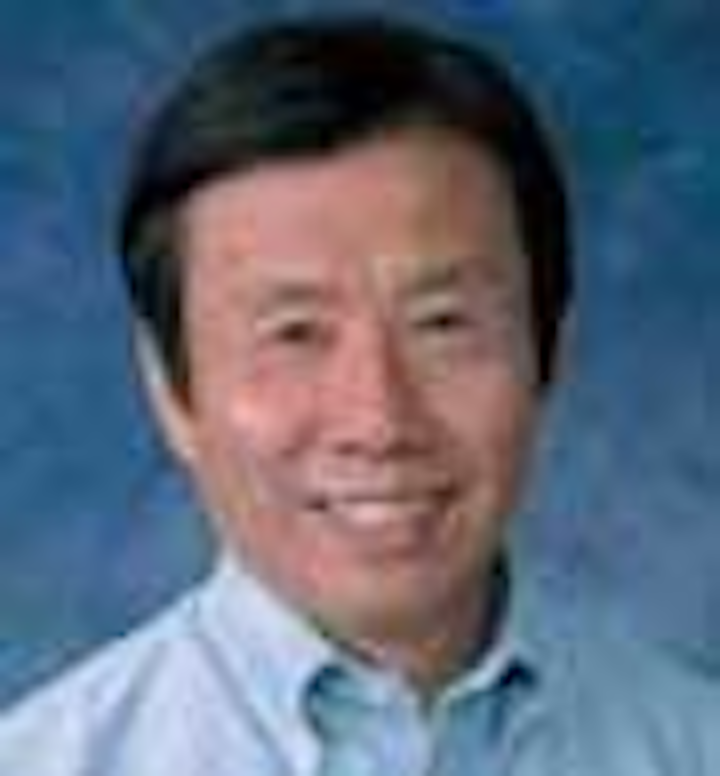 Milton Chang
Q. How does a recent grad even begin to think about starting a company?
A. Like any project, you must pick something you can succeed at and be well prepared to tackle it with adequate skills and resources. To start a business, you need a good idea, the ability to raise capital, and experience to manage the business.
In our industry, you need to be technically astute and also be worldly wise. Being interested in business is a requisite, because that makes it possible to continuously acquire the skills required to deal with the broad range of issues you are likely to encounter and to cope with an environment that's constantly evolving. It is simply incongruent for a technical person with zero interest in anything else except technology to start a business, regardless of how technically competent he or she is. I have benefited from being a regular reader of business books, the Wall Street Journal, Business Week, Fortune, and Forbes. Reading can help you pick up a lot over time. I have also benefited from being active in the technical societies. That's how you can broaden your knowledge and establish a network to become an industry insider.
In terms of execution, there is no better way to learn how to run a business than by working for a well-managed company. With that goal in mind, job selection should be based on learning opportunity rather than on higher pay or better fringe benefits. That means you want to pick a company with a nurturing culture, and take on projects under the tutelage of mentors. You want to hone your professional expertise and people skills, and to bring projects to meaningful conclusions. Your professional reputation is your personal brand that is incredibly valuable in the long run and will allow you to be exposed to opportunities and enable you to succeed.
A good idea is hard to come by. Most of us think of a good idea as being "VC-fundable"—one that can be built into a sizable company quickly. My suggestion is to think small and think long term. It is not difficult to come up with an idea to start a business that provides products and services that capitalize on your expertise. By working for a good company, you'll gain hands-on experience running a business, and get exposure to opportunities.
Q. How should I deal with a poor performer in my group?
A. Personnel issues are always challenging. The principle I fall back on is "professionalism tempered with compassion." That is, you have to do what is right and for the overall good, even though it may not be pleasant. Deal with the individuals involved thoughtfully and with respect and kindness. That said, I must admit it is easier to pontificate than to actually practice what one preaches.
Keep in mind that poor performance may not be entirely the fault of the individual. Therefore, you want to ascertain that the assignment is well defined, and the individual is getting the necessary resources and support to get the job done, including adequate training for the skills required. Then you should also consider the issue of fit—is the job of interest to the individual? If fit is an issue, then the individual may be better off working in a different department or for another company. Conduct regular reviews to provide a mechanism to periodically clarify expectations and to force everyone to face the issue and to make timely corrective actions. You want to listen to the viewpoint of the employee, provide constructive feedback, and properly document the discussion as required by your HR department.
There may come a time when it is better for the company and the individual to part ways. This is usually awkward but can be structured to be constructive and result in a win-win. You do what you can to make it possible for the employee to land a job where the employee can succeed or even thrive under a different set of conditions that provide a better fit. Given the legal system, you should work closely with the expert in your HR to administer the separation. You don't want to put the employee in a lurch or to set a precedent that may obligate the company to do the same for all employees in the future regardless of the circumstances.
MILTON CHANG is managing director of Incubic Venture Fund, which invests in photonics applications. He was CEO/president of Newport and New Focus, and currently sits on the boards of Precision Photonics and OpVista. He holds a B.S. degree from the U. of Illinois and a Ph.D. from Caltech. He is a Fellow of IEEE, OSA, and LIA, a former president of LEOS and LIA, recipient of Distinguished Alumni Awards from both universities, serves on the board of trustees of Caltech, and is a member of the Committee of 100. Visit www.incubic.com for other articles he has written.