Crowdfunding is a source of capital for photonics companies
Michael S. Pieciak is Deputy Commissioner of the Vermont Securities Division, and Chairman of the North American Securities Administrators Association (NASAA) Corporation Finance Section Committee. He graduated cum laude from Union College and summa cum laude from the University of Miami School of Law.
Sep 16th, 2015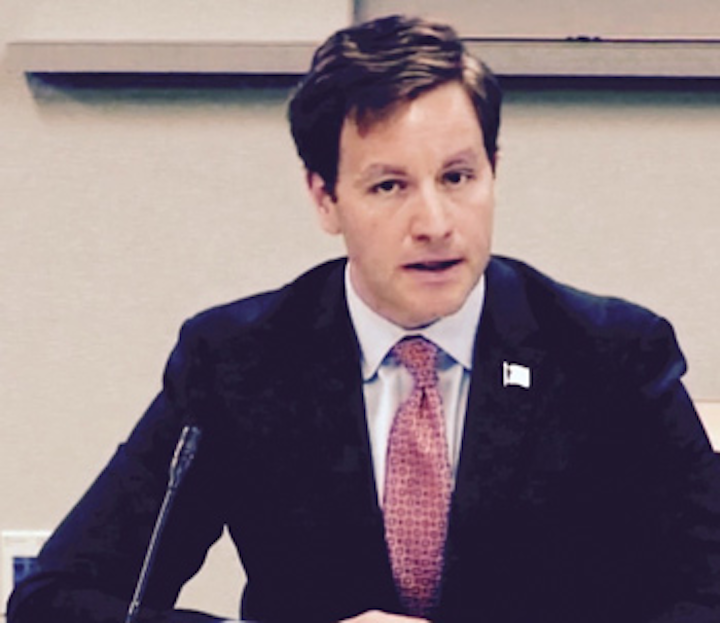 MILTON CHANG
Michael S. Pieciak is Deputy Commissioner of the Vermont Securities Division, and Chairman of the North American Securities Administrators Association (NASAA) Corporation Finance Section Committee. He graduated cum laude from Union College and summa cum laude from the University of Miami School of Law.
I met Mr. Pieciak when he made an informative presentation on equity crowdfunding to the Advisory Committee on Small and Emerging Companies at the Securities and Exchange Commission. I invited him for this interview, given crowdfunding could be a viable vehicle for Laser Focus World readers to raise capital when the amount is modest. It is gratifying that he is willing to coach us.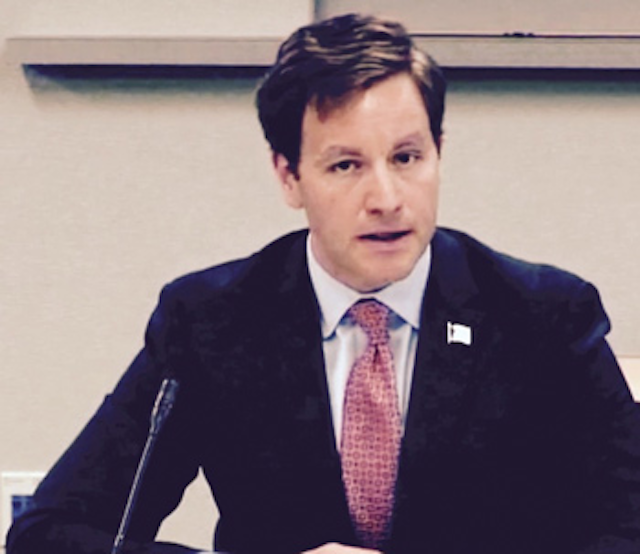 Milton Chang: Define crowdfunding for us since it means different things to different people.
Michael Pieciak: Crowdfunding is a mechanism whereby a business or an entrepreneur seeks small increments of capital from a large group of investors. It is the democratization of capital-that is, crowdfunding allows Main Street investors to invest in emerging companies that are otherwise restricted to accredited investors (i.e., wealthy investors).
The confusion could be due to its diversity. For example, Internet platforms such as GoFundMe, Kickstarter, or Indiegogo offer non-equity based crowdfunding where an "investor" merely receives a reward or the satisfaction of contributing to a cause. Alternatively, CircleUp and AngelList allow for equity or debt crowdfunding through which investors receive a piece of the company or right to repayment with interest. However, only accredited investors may invest. Further confusing the crowdfunding space is the federal legislation known as the JOBS Act passed in 2012 that created a mechanism for ordinary Main Street investors to participate in equity crowdfunding. However, the SEC has yet to finalize the governing rules, which is anticipated to happen this October.
MC: Tell us more about equity crowdfunding in Vermont.
MP: Vermont businesses may raise up to $1,000,000, or up to $2,000,000 if audited financial statements are provided, from an unlimited number of Vermonters. An individual's investment is capped at $10,000, but unlimited if they are an accredited investor. We also expanded the ways Vermont businesses may advertise their offerings so they may take advantage of the Internet and social media.
MC: What you describe is for Vermont companies raising money from only Vermonters. What are the other boundary conditions?
MP: That is correct. Vermont allows a company to offer common, preferred, and convertible shares or debt securities. The only restriction is on preferred shares with a guaranteed dividend or debt securities; then, we have to verify that there is a reasonable expectation the company can meet its obligations. We also incorporated the "wisdom of the crowd" theory into our regulation. This means each offering must set a minimum amount to be raised before investor money changes hands to an entrepreneur. The theory is that the "crowd" has decided it is not a worthy investment.
MC: What are your disclosure or reporting rules?
MP: We require companies to disclose the success of their offering to the Department; that is, the total money raised from the amount of investors. It is important to keep investors well informed so they are more likely to invest in subsequent offerings. Accordingly, we do not impose mandatory ongoing shareholder reporting requirements, but rather leave it as a business decision to disclose the appropriate amount of information and the appropriate mode of communication to investors.
MC: That's nice! I learned from my Pocketlab experience that crowdfunding is also an effective way to launch a new product. Getting several hundred customers before the product is launched is an effective way to get viral marketing going. How many states allow equity crowdfunding?
MP: Currently, 23 states and the District of Columbia offer state-based crowdfunding to Main Street and accredited investors alike.
MC: Any success stories?
MP: The three most prominent Vermont success stories come from the 1980s and involve Ben & Jerry's, Earth's Best Baby Food, and Catamount Brewery.
In 1984, Ben & Jerry's was a fledgling ice cream business that needed $750,000 in capital for a new manufacturing plant and decided to turn to their fellow Vermonters. A community offering meshed with Ben & Jerry's social mission, but they also wanted to make investing in the offering affordable. Accordingly, the minimum investment was pegged at $126, representing 12 shares at $10.50 each. After a lot of hard work, which included a road show to small towns across the state to pass out free ice cream and prospectuses, the offering was oversubscribed and allowed Ben & Jerry's to continue its expansion into a household name. Each equivalent share was worth $87.20 when Unilever bought the company in 2000 for over $326 million.
Two other 1980s local investing success stories were Earth's Best Baby Food, the first nationally distributed organic foods company, and Catamount Brewery, the state's first brewery. Earth's Best was eventually purchased by the H.J. Heinz Company, and although Catamount Brewery closed its doors in 2000, it helped inspire a robust craft brewery industry in Vermont.
We have made significant revisions to allow for state-based crowdfunding here in Vermont, and we are hopeful the revised regulation will help reignite the local entrepreneurial spirit in Vermont.
MC: Any horror stories beyond business failure, like fraud?
MP: We have been fortunate not to have any horror stories. Partly, this is due to the honest nature of Vermonters, but also due to Vermonters' ability to identify quality ideas and people and knowing when something sounded too good to be true. The Department also does its best to disallow businesses or individuals with past financial disciplinary issues from taking advantage of the exemption.
MC: Any crowdfunding advice for small businesses?
MP: Research the regulations in your state since regulations vary state by state and it is always desirable to use a corporate securities attorney to handle your offering. As a small business, you want to consider whether you have the time and the money to do the selling and deal with after-funding obligations.
MC: Care to say a few words about the SEC rules the company might run into when getting investors outside of Vermont?
MP: Things can get complicated…and expensive when getting money outside of a single state. Not only would the Blue Sky laws of the particular states apply, but so would federal securities laws. Accordingly, unless the states are specifically pre-empted, a company would have to comply with both state and federal securities laws. For example, a company becomes a reporting company, which requires ongoing reporting to the SEC, when it has greater than 750 shareholders. Complying with these laws adds a lot of complexity to an offering, which significantly increases the legal and accounting costs. Accordingly, larger, more-established companies are better able to shoulder the costs to pursue these offerings.
MC: Thank you very much, Mike! I am grateful. I hope you'll soon have a few more photonics and optics companies in Vermont than the 18 listed in the Laser Focus World Buyers' Guide.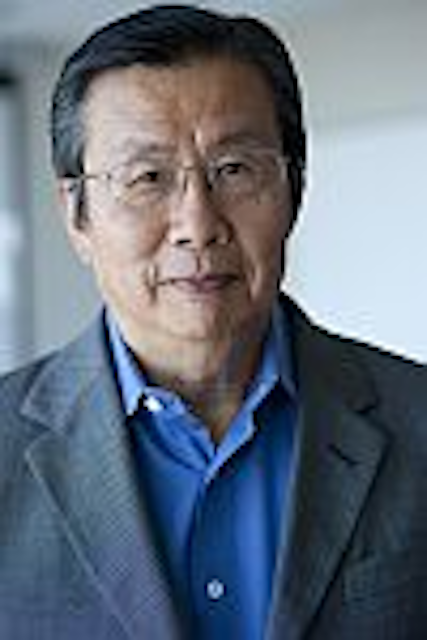 MILTON CHANG of Incubic Management was president of Newport and New Focus. He is currently director of mBio Diagnostics and Aurrion. He is a Trustee of the California Institute of Technology and has served on the SEC Advisory Committee on Small and Emerging Companies and the Visiting Committee on Advanced Technology of the National Institute of Standards and Technology, and the authoring committee of the National Academies' Optics and Photonics: Essential Technologies for Our Nation. Chang is a Fellow of IEEE, OSA, and LIA. Direct your business, management, and career questions to him at [email protected], and check out his book Toward Entrepreneurship at www.miltonchang.com.