"Market perspective" is aim of OptoIQ blog
MOUNTAIN VIEW, CA--Why LED sales are projected to be better than lasers in 2009, a plea to maintain pricing in photonics products, and how 10 suppliers have 86% of laser revenues.
May 1st, 2009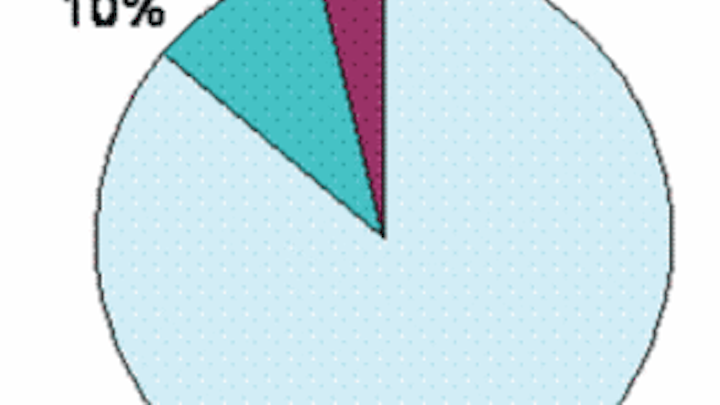 MOUNTAIN VIEW, CA--Why LED sales are projected to be better than lasers in 2009, a plea to maintain pricing in photonics products, and how 10 suppliers have 86% of laser revenues. These are some of the subjects covered in Opto Insider, a new blog from market research firm Strategies Unlimited (www.strategies-u.com) featuring unpublished market information and commentary on photonics and compound semiconductor markets. The blog resides on OptoIQ (www.optoiq.com), PennWell's new portal for photonics information.
Tom Hausken, the blog's author, says, "There is a lot of technical information addressing the photonics field and a lot of business news from the industry, but there isn't much market perspective. And what there is isn't very timely. There is also a lot of misinformation out there. The blog is our way to answer some questions and also to ask some questions that need to be asked." Hausken hopes readers will post comments to the blog, to raise the discussion of market topics in a community that is otherwise highly fragmented and geographically dispersed.
A sampling of topics
In one post, the blog explains that Strategies Unlimited expects LED sales to fall only 5% in 2009, while industrial laser sales will drop 32%. Why so different? LEDs are largely sold into mobile phones, displays, and other products that will see slower sales in the recession, but not a complete disaster. Industrial lasers, on the other hand, are integrated into large pieces of capital equipment. With factory production down, companies are cutting back sharply on capital equipment purchases.
In such an environment, it is understandable that suppliers will offer discounts of 30% off the usual price, or even 50% off, just to eliminate inventory and generate cash flow. In many cases, the suppliers are competing with their own equipment, which is offered on the used-equipment market. But Hausken hopes that suppliers can maintain prices as much as possible. "Consistently selling products below their manufacturing cost is a particularly big no-no, as happened in telecom components for several years after that bubble burst," says Hausken. "Normal market forces are ultimately unstoppable, but a vicious price war ultimately hurts the whole industry."
Nondiode laser market share by value of supplier production. (Courtesy Strategies Unlimited)
Click here to enlarge image
The Opto Insider blog also presents an estimate of the consolidation of the nondiode laser suppliers, showing that the top 10 companies have 86% of the revenues, and the top 20 have about 96% of the revenues. This is particularly striking since there are dozens, even hundreds, of laser suppliers. Top companies like Coherent, Cymer, Newport, Rofin, and IPG Photonics each produce over $100 million worth of lasers per year, while most suppliers sell less than $10 million in lasers per year.
The figure shows this distribution. The supplier production includes captive and merchant manufacturing, and excludes sales of systems and other products.
If anything, however, the skewed distribution highlights the fragmentation of the laser market. Few companies are competing directly with an industrial laser giant like Trumpf, says Hausken. "The laser business is filled with niches, and what matters is the number of competitors in each niche, not all of them aggregated together," he adds. That is another perspective on consolidation that will appear in future blog posts.
Participate
Speak out by posting a blog comment if you can offer an educated perspective for our audience; Hausken welcomes your input. If you have ideas for future blog topics, please contact Tom Hausken at tomh@strategies-u.com.
--Gail Overton
---
Submit your news to Optoelectronics Report. Sales reports, market outlooks, and strategic moves are just a few of the items we would like you to share. Please fax information to Gail Overton at (603) 891-0574 or send e-mail to gailo@pennwell.com.