Optoscribe enters multi-million dollar agreement to supply datacenter interconnects
The multi-million dollar deal is to supply transceiver optical interconnect chips to a Tier 1 optical networking supplier.
Mar 6th, 2018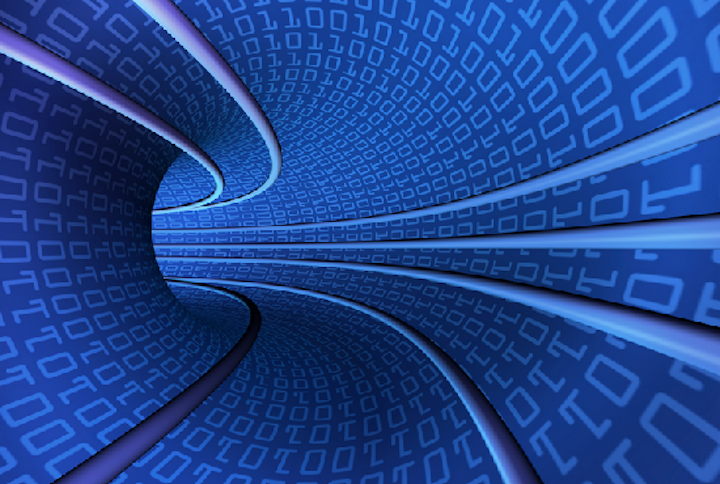 IMAGE:The combined requirements from datacenter operators for ever higher bandwidths, reduced footprints, and lower costs to stream data (as depicted in this illustration) demand new methods to address the constraints inherent in transceiver fiber-coupling solutions. Optoscribe says its 3D glass-based photonic integrated circuit (PIC) platform addresses these needs, as evidenced by a recent win to supply interconnect devices. (Image credit: Optoscribe)
Optoscribe (Livingston, Scotland), a supplier of glass-based integrated photonic components, announced a multi-million dollar procurement agreement to supply transceiver optical interconnect chips, in volume, to a global Tier 1 optical networking supplier for its photonic integration projects that address the fast growing datacenter interconnect (DCI) market.
RELATED ARTICLE: Optoscribe opens integrated photonics facility
The company will deliver a range of photonic components integrated into a single monolithic glass chip allowing the customer to quickly ramp its product to volume manufacturing.
Optoscribe CEO Nick Psaila said, "This agreement is great news for the company and further endorses our unique 3D glass waveguide interface technology that enables simple coupling of fibre to active elements such as arrays of lasers and photodiodes in optical transceivers. This contract underpins our commitment to component manufacturing for the datacentre market and, we are well placed to grow rapidly in line with demand."
Steve McMahon, chief commercial officer of Optoscribe, said, "The Company has provided a good technical solution that is cost-effective and improves performance and we are very excited to be a key supplier partner to our customer, who is at the forefront of providing optical solutions that advance next-generation networks for content delivery in the fast growing hyperscale datacentre market."

Formed in 2010, Optoscribe uses laser direct-write technology to manufacture glass-based integrated photonic components for the telecommunications and data communications markets. These monolithic optical products are primarily used by high-volume optical transceiver manufacturers for optical communication networks used in datacenters.
SOURCE: Optoscribe; http://www.optoscribe.com/news-events/press-releases/posts/2018/february/optoscribe-secures-multi-million-pound-deal/