Kopin forms joint venture with Chinese companies to advance OLED-on-silicon technology for AR/VR devices
The three companies agreed to form a JV to build a new OLED-on-silicon manufacturing facility in China.
Jan 6th, 2018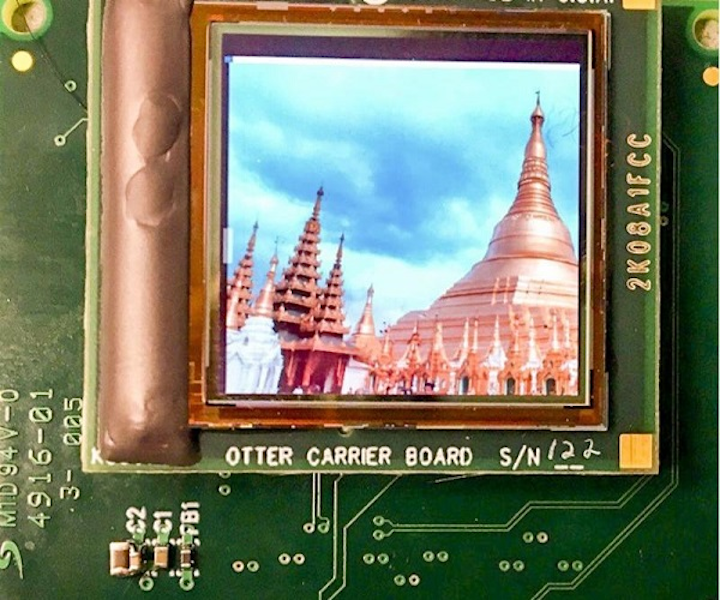 IMAGE: Kopin is forming a joint venture with two Chinese companies and betting that OLED-on-Silicon will become a major technology choice in virtual reality display headsets. (Image credit: Insight Media)
According to Chris Chinnock at Insight Media (Norwalk, CT), one of the display technologies used in virtual reality (VR) headsets is OLED-on-Silicon technology. Recently, a new partnership was formed between US-based Kopin and two Chinese partners: BOE and Olightek. The three have agreed to form a Joint Venture (JV) to build a new state-of-the-art OLED-on-Silicon manufacturing facility in China to serve anticipated needs for microdisplays in VR and AR headsets.
RELATED ARTICLE: Large-area OLED microdisplays miniaturize VR glasses
So why have these three joined forces? Kopin's expertise lies in microdisplay design and manufacture (LCD, LCoS and now OLED) having produced over 30M devices so far. The company is strong in backplane design and has manufacturing experience with LCD and LCoS microdisplays. They have also been very active in development of all the elements of VR headset design (optics, electronics and ergonomics).
Olightek's expertise is in the manufacture of OLED microdisplays, in particular the deposition process. The manufacture of OLED microdisplays on Si is not the same as manufacturing OLED displays on glass for a tablet or cell phone. Since Si is opaque, microdisplays must use top-emitting OLED structures.
The entry of BOE into this niche part of the display industry is interesting. The combination of Kopin, Olightek and BOE is a strategic blend of Kopin's microdisplay expertise, Olightek's micro OLED manufacturing capabilities, and BOE's large-scale manufacturing and is designed to dominate the OLED microdisplay market.
The new JV is being capitalized with about $150 million with BOE the major shareholder. The new OLED-on-Silicon manufacturing facility is expected to be operational in the first half of 2019. The initial capacity is expected to be about 1 million OLED microdisplays per year, and the longer term goal is to establish the largest OLED-on-Silicon capacity in the world.
There are only a handful of OLED-on-Silicon microdisplay suppliers in the world. These include Olightek, Kopin, Sony, eMagin, and MicroOLED.
Kopin claims such a model offers more flexibility and will lead to lower-cost microdisplays and AR/VR products and that while the capital investment in OLED microdisplay frontplane equipment is not huge compared to direct view OLED fabs, the utilization of the factory contributes to a large fraction of the cost of displays.
So how will Kopin differentiate their microdisplays? Hong Choi, Kopin's CTO, said that their patents cover technologies that reduce power consumption, increase frame rate even for very high resolution (120 Hz frame rate for its 2k x 2k display), and improve image uniformity by mitigating any Si process-related non-uniformity. In addition, Kopin's patented architecture can reduce motion artifacts by implementing a "rolling shutter" in which each line is reset to black a certain time after it is illuminated.
Chinnock concludes that Kopin, Olightek, and BOE see a growing market for OLED-on-Silicon microdisplays and are investing to satisfy this expected demand. He says we will have to see if this bet pans out.
SOURCE: Insight Media; http://www.insightmedia.info/