Pyreos wins £950,000 grant to develop next-generation thin-film pyroelectric IR sensors
Pyreos will work with researchers at Imperial College in London to enhance sensor uniformity, repeatability, and stability.
Sep 26th, 2017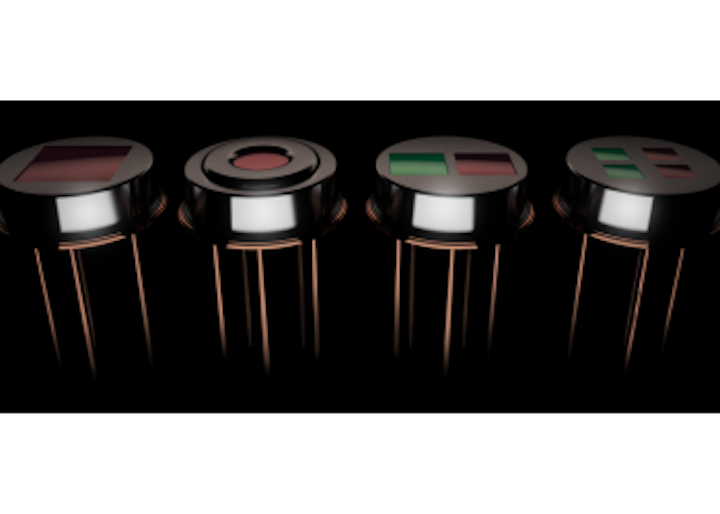 Packaged pyroelectric sensors from Pyreos. (Image: Pyreos)
Edinburgh-based Pyreos (Edinburgh, Scotland), which specializes in thin-film pyroelectric infrared sensors, has been awarded a grant of £950,000 to assist development of the company's next-generation sensors.
Spun out from German industrial firm Siemens in 2007, Pyreos received the award from the UK's innovation agency, Innovate UK (Swindon, England). The money paves the way for a joint project with nanotechnology researchers from the Thin Film Technology Lab at Imperial College in London, aimed at further enhancing the capabilities of the ultrasensitive lead zirconate titanate (PZT) materials used in the production of pyroelectric thin films. A third partner, an Oxford-based enterprise that specializes in the manufacture of highly customizable advanced modular sputtering (PVD) equipment, is also involved.
Pyreos, which is based at the Scottish Microelectronics Centre at the University of Edinburgh's Kings Buildings campus, is the world's only supplier of thin-film pyroelectric sensors. The sensors are used in a variety of industrial and consumer products including devices that detect flames or analyze gases; spectrometers that analyze foodstuffs, engine oils, and blood; and switches and other electronics that detect gestures and presence.
The aim is to advance the general understanding and technology surrounding thin-film pyroelectric, piezoelectric, and ferroelectric oxides, with a view to enhancing product uniformity, repeatability, and stability. Other aims include development of new process control and monitoring capabilities, which are expected to pave the way to volume manufacturing.
The award comes after Pyreos secured £1.8 million of funding in 2016 from new and existing shareholders to help expand the business. That followed a £2.5 million funding package from investors in 2015.
Source: Pyreos