Broadband uncooled detector spans 2-12 μm infrared region
An uncooled midwave-infrared detector has a spectral response that spans the shortwave-infrared to longwave-infrared regions from 2 to 12 μm.
Jul 10th, 2017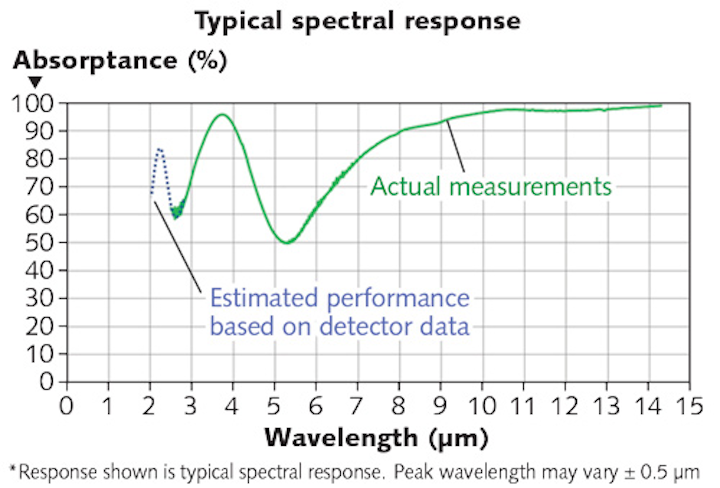 An uncooled midwave-infrared (MWIR) detector created by Visimid (Plano, TX) called the Phoenix Core has a spectral response that spans the shortwave-infrared (SWIR) to longwave-infrared (LWIR) regions from 2 to 12 μm. Unlike its competition that uses pulse-bias operation, every pixel of Vismid's 640 × 480 amorphous-silicon-based bolometer sensor (17 μm pixel pitch) is constantly biased to sample a scene continuously.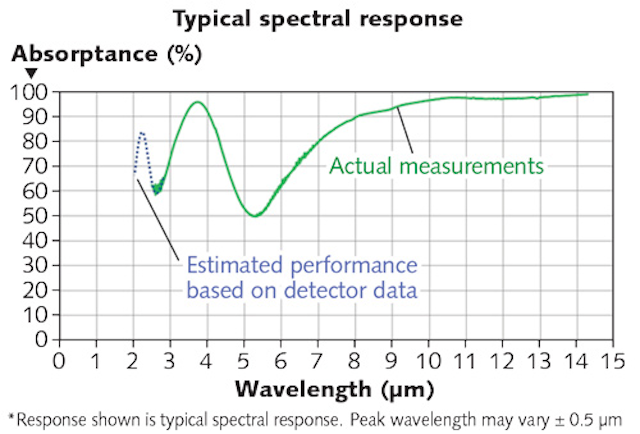 Using constant-bias mode, all pixels in the array are energized at all times—that is, every unit cell integrates, samples, and filters every pixel at up to 8 kHz. Able to run in snapshot mode at extremely high frame rates and sampling the scene once per millisecond enables frame-rate-independent performance and no performance or power tradeoffs for larger array formats. Fast events are convolved with the thermal time constant of the uncooled detector and oversampling of the resulting waveform extracts information about the input event. Using a rotary pulse generator to create the input pulse, laboratory testing at a 4 kHz data—extraction rate demonstrated the capture of fast-event thermal pulses with full widths of 3 to 9 ms. Targeted applications include spectroscopy, process monitoring, high-temperature scene monitoring (combustion, welding), fast-event detection, and laser-beam profiling and monitoring. Reference: http://visimid.com/phoenix-core.